PCB Assembly Quality Management
PCB Assembly (PCBA) Testing and Inspection
JHYPCB is a PCB assembly service provider you can trust. To ensure the highest quality of PCBA, we provide various PCBA testing and inspection services, including AOI, X-Ray, ICT, FCT, etc.
Rigorous Testing and Inspection Procedures to Ensure High Quality PCB Products
PCBA testing and inspection is an essential and indispensable part of PCB assembly. It is at the back end of the production process and is an essential means to ensure the quality of PCBA. Reputable electronics contract manufacturers, such as JHYPCB, offer comprehensive PCB and PCBA testing and inspection. PCB assembly Test and Inspection include physical and visual inspections, open & short tests, AOI inspections, X-ray inspection, and In-Circuit tests, etc.
What is PCBA Testing and Inspection?
PCBA Test refers to detecting electrical continuity and input and output values of PCBA circuit boards with electronic components mounted.
In the design of PCB circuit boards, there are numerical relationships such as voltage and current between different test points. It is necessary to use professional test equipment or a manual multimeter to test the test points to verify whether the actual PCBA board meets the design requirements. PCBA test is a crucial step to ensure the quality of production and delivery. According to the customer's test points, procedures, and test steps, the FCT test fixture is made, and then the PCBA board is placed on the FCT test stand to complete the test.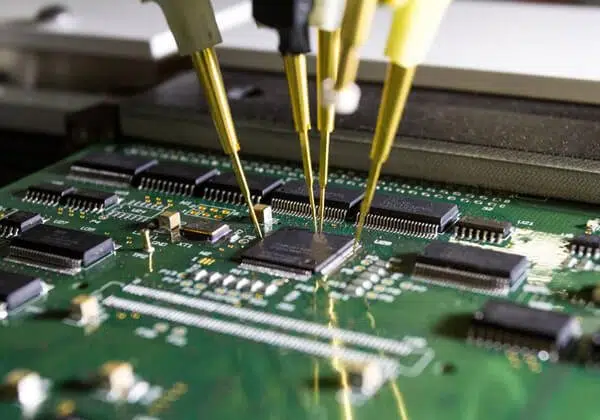 Items of PCBA Testing and Inspection
Open and short test
pressure test
Voltage test
Mechanical strength
Solder Defects
Welding quality
Testing for Harsh Environments
Component placement, alignment, polarity, orientation, etc.
Severe Conditions Test
Fatigue Test
Purpose and Importance of PCBA Testing and Inspection
For contract manufacturers, the purpose of PCBA testing and inspection is to:
1. Improve the internal process
PCBA testing and inspection at the back end of the production process can detect PCBA defects at the final stage, facilitate the adjustment of SMT and THT processing in the front-end process, and optimize the internal process.
2. Ensure PCBA quality and improve customer satisfaction
During the PCB assembly process, due to various factors such as materials, personnel, and equipment, it isn't easy to ensure that the produced PCBA is perfect. Therefore, to ensure that the performance parameters of the PCBA shipped to customers meet the requirements and avoid defective products, PCBA testing and inspection become particularly important.
For customers, the purpose and importance of PCBA testing and inspection are reflected in:
DFM and DFT check–PCBA testing and inspection are essential means to verify the rationality of the design.
Identify design flaws—Prototype PCB manufacturing can help you identify them and correct them before mass production. Perfect testing and inspection can help you quickly locate errors and find suitable solutions.
Cost savings – Prototype PCB assembly or low-volume PCB assembly testing and inspection can help you find ways to reduce board fabrication and assembly costs; additionally, mass-producing defective designs can cost you a fortune.
Standards for PCBA Testing and Inspection
To ensure the highest quality and prevent secondary pollution of PCB boards and components, JHYPCB's testing and testing technicians are skilled and well-trained and wear EOS/ESD full protective gloves or finger cots and electrostatic rings throughout the process. We will strictly follow IPC-610, IPC-620, and J-STD-001 standards for assembly and inspection.
Choosing the Right PCB Test and Inspection Solution
Different types of PCB boards and different application requirements have further testing and inspection methods and requirements. For example, high-end medical, aerospace, and military applications require more rigorous testing and inspection.
In most cases, traditional testing and inspection methods, such as visual inspection, can quickly inspect simple single-layer or double-layer PCBs. However, due to high component density, high multi-layer, miniaturization, and other factors, the complexity of the manufacturing process continues to increase, and testing and inspection require more advanced technologies, such as automatic optical inspection or automatic X-ray inspection.
In-Circuit Test is suitable for high volume PCB assembly. ICT consists of three parts: in-line tester, jig, and software, which can check out most of the defects in the manufacturing process. In theory, ICT is capable of detecting 98% of PCB failures.
AXI is a non-destructive inspection technology that detects solder defects that are not visible by manual inspection or automated optical inspection. It does not require physical connections and can find defects under large IC packages, such as BGA, micro BGA, QFN, LGA, GSP, etc.
AOI inspection uses one or more cameras to analyze the PCBA optically. AOI applied to pick-and-place machines enables real-time tracking and timely correction of assembly defects, such as component misalignment.
The flying probe test is an ICT technology suitable for small contacts as small as 0.2mm test pitch. Using flying probe tests can realize open and short circuit tests and electrical parameter tests, such as polarity, resistance, capacitance, etc.
The burn-in test ensures that PCB products perform well in the actual use environment.
Manual inspection with a high magnification microscope to check for component misalignment and solder deposition issues.
Equipment and systems for PCBA testing and inspection
At JHYPCB, we insist on continuously updating, introducing, and using the most advanced PCB assembly testing and inspection equipment, including:
Orbotech Symbion S36 System for Automated Optical Inspection (AOI)
GenRad 2283 & GenRad 2280S Board Testers for In Circuit Testing (ICT)
Glen Brook RTX-113 X-Ray System
Scienscope Vision Systems
High Power Microscopes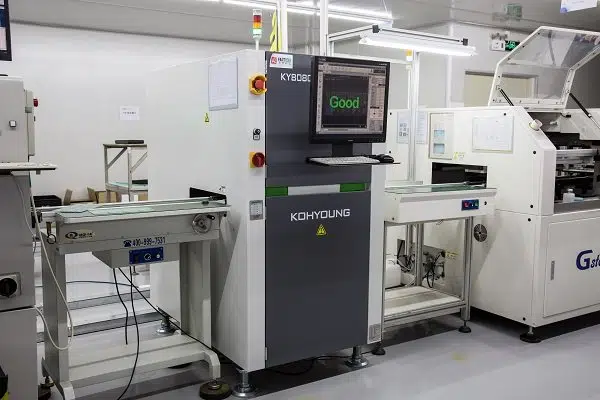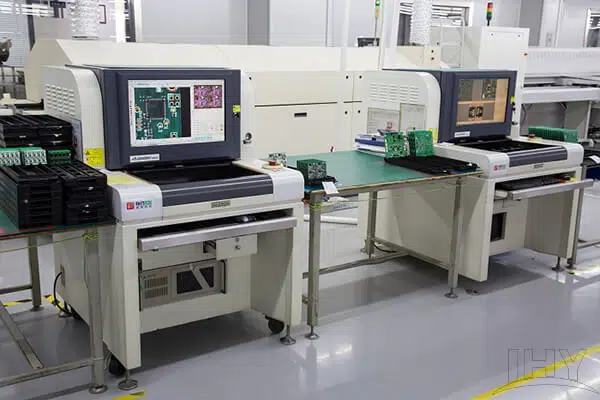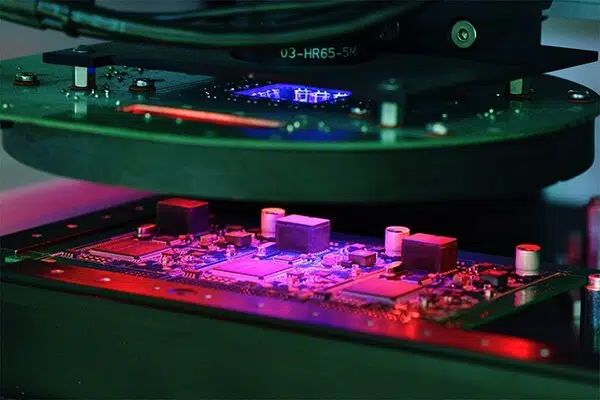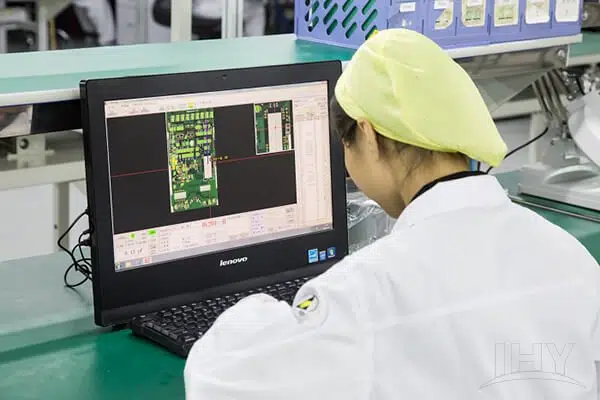 JHYPCB can meet all your PCB assembly requirements with comprehensive PCB assembly testing and inspection capabilities. If you have any questions about our PCB assembly testing and inspection process, don't hesitate to contact us. You can call us at
0086-13825274100
or send an email to
sales@pcbjhy.com
; we will reply to you as soon as possible.