Turnkey PCB Assembly Service
Turnkey PCB assembly service is a one-stop electronic assembly solution. EMS manufacturers provide efficient and cost-effective PCB manufacturing, component sourcing, assembly, and testing services.
China Turnkey PCB Assembly Manufacturer
When it comes to hiring the right turnkey PCB assembly manufacturer, there is no doubting the fact that utmost caution needs to be exercised. This is because not every company can actually meet your needs without any compromise. Of course, there are many companies claiming to render this service. However, always remember that very few of them can actually meet your expectations based on specifications and instructions.
Do you want to know the best part? Such is the fact that given the vast experience of JingHongYi PCB (HK) Co., Limited, a reliable and trusted turnkey PCB assembly manufacturer, there is no doubting the fact that you will be getting circuit boards of very high quality.
Turnkey Solutions PCB Assembly
What is Turnkey PCB Assembly?
This is the opposite of consigned PCB assembly. In other words, it tends to focus on a turnkey PCB assembly manufacturer, helping to handle all aspects of the PCB assembly. These could be procuring of components, manufacturing of PCB, picking as well as placing of components on your circuit boards. In a nutshell, the manufacturer handles everything in such process. It means you don't have to think about doing anything. Don't want to deal with all the technicalities of PCB manufacturing and assembly? The best thing to do is hire a company like of JingHongYi PCB (HK) Co., Limited to help out.
All you have to do is focus on the design while our experts handle the technical sides of assembling your PCBs. You can always trust them to handle everything that has to do with procuring of parts and components. At JingHongYi PCB (HK) Co., Limited, we understand the types of PCBs that fit your projects. This is why we will stop at nothing to ensure they are manufactured and designed based on your own specifications.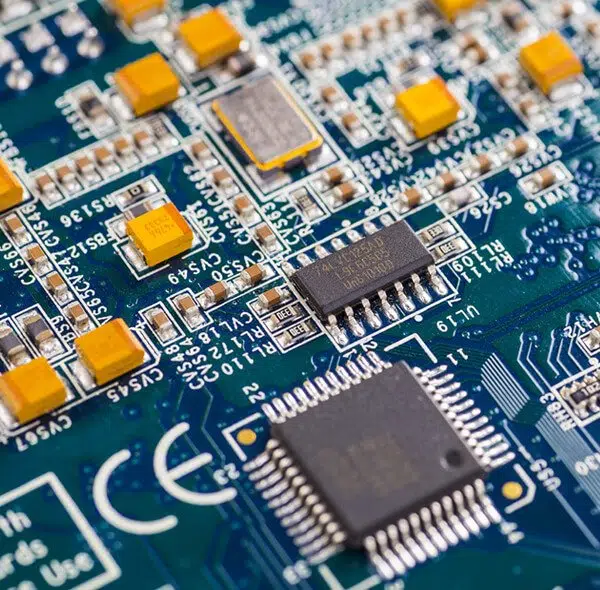 Full Turnkey PCB Assembly
Full turnkey PCB assembly means we provide all services such as PCB manufacturing, component, SMT stencil, assembly, and testing.
partial Turnkey PCB Assembly
Partial turnkey PCB assembly means that you provide some materials needed for PCB assembly (e.g., hard-to-find parts, etc.).
Why Choose Our Full Turnkey PCB Assembly Services?
In case you do not know, full turnkey PCB assembly is not as straightforward as it sounds. For instance, you can hire a company to render such services and something will go wrong. This happens when your preferred company isn't experienced enough to meet your needs. Don't forget that such company is handling the entire process. This is one of the reasons why most businesses are not comfortable with these services.
The good part is that there is no need being worried since you are in safe hands. This is because JHYPCB is a company with decades of experience. You can outsource everything to our experts without worrying about what the final product will be like. This is because they will take of everything from procuring of materials, their storage, PCB assembly and more.  Be rest assured that such PCBs will be delivered according your own specifications.
Do you want to handle some of the procurement processes? JHYPCB is a company that renders PCB assembly services that are highly flexible. Based on this, we render partial consignment services and turnkey services. This means that you will handle some of the processes while we take of the rest. It is highly recommended you leave the entire process to experts as suggested above though. This gives you the chance to focus on other important things in your business.
JHYPCB Turnkey PCB Assembly Services
As a professional contract turnkey PCB assembly supplier, JHYPCB has extensive experience in PCB manufacturing, parts sourcing, SMT stencil making, assembly, and testing. Since the company's establishment, we have been committed to providing global customers with high-quality and high-reliability turnkey PCB assembly services from China. We can handle PCB assembly services from prototypes to small and medium batches and high volume.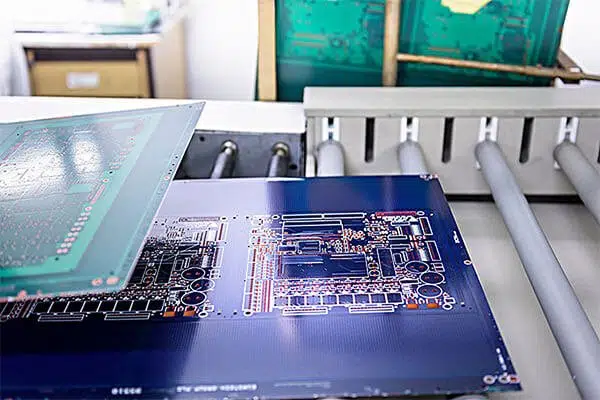 PCB Prototype & Fabrication
PCB prototype and fabrication are part of our turnkey PCB assembly services.
PCB with up to 64 Layers
Quick turn PCB manufacturing service
Rigid PCB, Flexible Circuit, Rigid-flex PCB
Aluminum backed PCB and metal core PCB
Advanced PCB, such as HDI PCB, High Tg PCB, High-frequency PCB, Heavy Copper PCB, etc.
PCB Materials such as Fr-4, Aluminum, Rogers, KB, Shengyi, Arlon, Polyamide.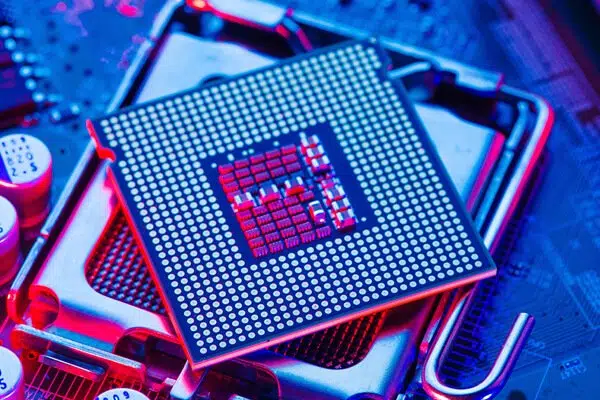 We can source various components for you and provide you with comprehensive PCB assembly services.
JHYPCB has more than decades of experience in circuit board assembly and has established long-term cooperative relationships with many well-known component distributors and agents worldwide, enjoying special bulk purchase discounts.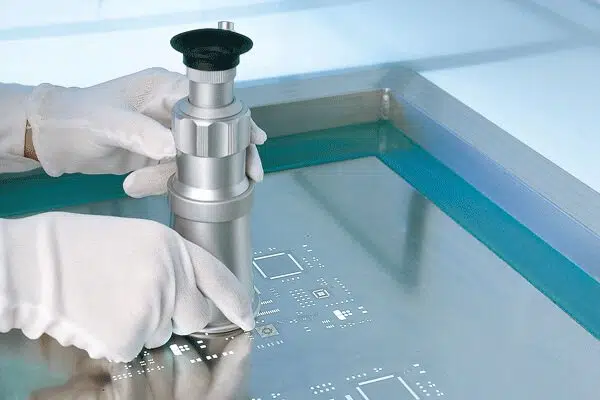 We are capable of providing SMT stencil fabrication services for full turnkey PCB assembly.
Of course, please let us know in advance if you plan to provide your own SMT stencil.
Our SMT stencil production capabilities include:
Prototype PCB stencil
Laser-cut SMT stencil
Framed SMT stencil
Frameless SMT stencil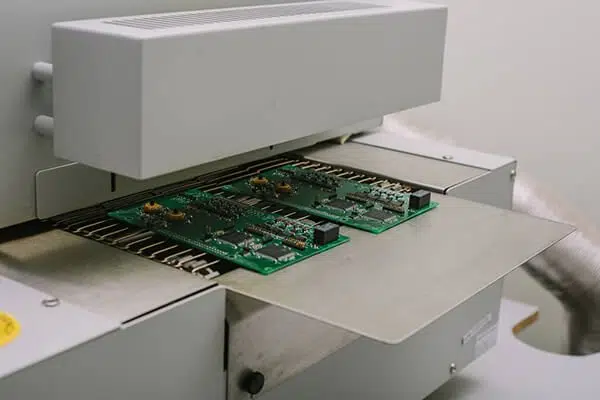 Turnkey PCB Assembly Tech
Turnkey PCB assembly can be produced by different technologies, depending on your needs and product attributes.
Partial/Full PCB assembly service
PCBA Testing and Inspection
We will test all of the PCBs to ensure they are 100% error-free and efficient. Some of the testing methods we adopt for this purpose are:
Functional Testing
Automated Optical Inspection
In-Circuit Testing
X-Ray Inspection
Burn-In Testing
Flying Probe Testing
and more
With these, be rest assured that there will not be any defective or malfunctioning PCB amongst the final products that will be sent over to you.
Why Trust Our PCB Assembly Service?
Not every company can be trusted when it comes to rendering full turnkey PCB assembly services. This is due to its highly sophisticated nature. However, you don't need to be worried due to our track records at JHYPCB. In order to ensure you are rendered the best of services, everything will be kept under one roof. These include assembly labor, bare boards and components. With this, we will not only offer low, mid or high volume PCB assembly services. These are also going to be available at the most affordable prices.
One of the reasons why we render turnkey PCB assembly services is that it helps to meet your demands in the timeliest manner. At JHYPCB, we have the best tools and equipment to ensure that printed circuit boards are developed in the most efficient ways. With this service, you will get the rare chance of paying attention to other matters in your business while our experts handle all the operations.
The vision of JHYPCB is to become one of the best when it comes to rendering services related to turnkey PCB assembly. For such to become a reality, we have to hire the best hands in the industry. This is to ensure you are rendered nothing but the best services. Our experts are trained, experienced and certified. They have vast knowledge and understanding about the latest PCB design and assembly trends.
Do you want your project to be customized in terms of features and specifications? There is no problem about such as they can also help out. One of the major benefits that turnkey PCB assembly offers is that you will get the chance of enjoying quality services. This is because your project is being managed by one vendor. At JHYPCB, all of such benefits can easily become a reality today.
We have experts who understand the a-z of PCB assembly. They will definitely handle your project with great professionalism to ensure they working as expected. With them around, there is nothing to fear or bother about.
Having seen all of the above, it is very obvious that JingHongYi PCB (HK) Co., Limited is existing to meet all of your full turnkey PCB assembly needs without any compromise. To get started, contact our support team today. The best part is that our services are available at budget-friendly prices.