Surface Mount Technology (SMT) PCB Assembly Services
Surface Mount Technology (SMT) is the most commonly used PCB assembly process within the electronics assembly industry.
Best PCB Surface Mount Technology Assembly Services
PCB surface mount assembly is a process that is quite technical and complicated. This is why you need the best company to help out. Surface mount technology is usually an aspect of electronic assembly which is used in mounting electrical components to a circuit board's surface. In a conventional or traditional assembly, the through hole is usually used. In this case, components are inserted instead of being mounted. SMT is the entire opposite of such process. In simple terms, surface mount technology involves electrical components being mounted directly onto the surface of a circuit board.
There is no doubting the fact that surface mount technology or SMT as it can also be called has become very popular in recent times. Today, it has proven to be an integral part of electronics manufacturing. The reason for its popularity is because of the features and benefits that it has been discovered to offer. For instance, electronic manufacturers prefer surface mount PCBs. This is usually due to how they tend to be very compact in size. Apart from that, they are a perfect option for today's electronics world which is constantly evolving. The process of SMT is not only automated but also very flexible. Therefore, they help manufacturers construct circuit boards which have different range of components.
One-stop PCB Assembly Solutions
Our Solution for PCB Surface Mount Assembly
The truth is that not every company can render the best of SMT assembly services. This is where you will need an experienced outfit like JingHongYi PCB (HK) Co., Limited. Our experience in rendering top-notch surface mount assembly services can hardly be rivalled. For instance, we have been in this field for decades. Thus, we have been tested and proven to overdeliver and meet expectations of our clients.
There is one problem that many companies usually experience when it comes to rendering this service. Such is not having the right equipment that can help them position components on PCBs as expected. This makes the process of PCB surface mount assembly to be complicated. Also, there is the challenge that components may not be accurately placed as expected.
Do you want to know the best part about all of these? Such is the fact that at JingHongYi PCB (HK) Co., Limited, we have all the necessary pieces of equipment and tools to make the process of surface mount a complete walk in the park. This is because we have got state-of-the-art technology to make such happen. Components of a printed circuit board will not just be accurately positioned. Also, this will be done in the timeliest (quick turnaround) manner. In a nutshell, we have all the necessary equipment to automate the entire process.
Experts in PCB Surface Mount Assembly
As an experienced surface mount PCB assembly manufacturer, we have come to understand that having sophisticated and advanced equipment is not the only requirement for rendering uncompromised PCB surface mount assembly services. This is why we have managed to hire some of the best hands in the industry. Our experts understand everything about surface mount technology. You can be rest assured that they will render services that can stand the test of time.
It doesn't really matter whether your requirements are complex or simple. This is because the surface mount process will be executed based on such requirements. It is true that SMT has made it possible for highly complex electronics to be built. However, one thing is always certain – the right team of engineers are needed for such to become a reality. This is what an experienced and reputable surface mount PCB assembly manufacturer like JHYPCB brings to the table.
How Surface Mount Technology Works
It is crucial to note that the first stage of smt starts from design phase. This is the phase whereby various components are selected. The printed circuit board in this case, will be designed using an application called Cadstar or other packages. This is where you can have as many design features as possible incorporated. When design features are put in this stage, it makes the production to be hassle-free and straightforward.
After finalizing the PCB design, the next step to be taken will be having the PCB data sent over to any of those quick turn PCB assembly manufacturers. At this point, you will give all the needed instructions on how the surface mount technology process should be carried out.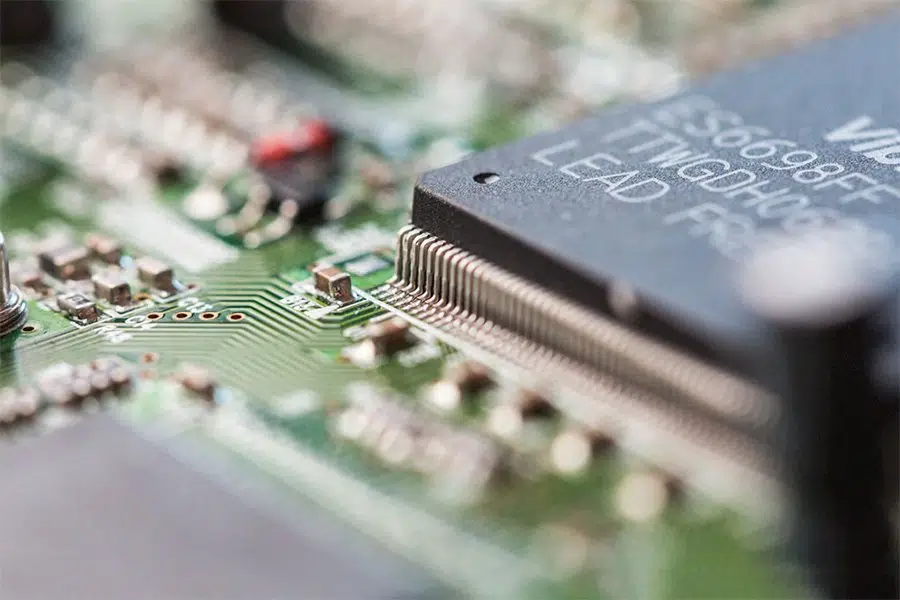 PCB Surface Mount Assembly Standards & Compliances
One of the biggest mistakes you can make is patronizing a company that doesn't render services that are compliant and certified. This can make you have circuit boards that are below standard. Of course, in the long run, your business' reputation will be damaged. The best part is that at JingHongYi PCB (HK) Co., Limited.
We render surface mount technology service that are fully compliant with all the stipulated rules and regulations. A proof of this is that the PCBs we have been producing over the years for clients are safe. There is no need being worried since they will meet the demands of your customers. They are ISO: 13485:2003 certified and ISO 9001:2008 certified. Our finished products are also fully RoHS-compliant.
It is also crucial to point out that our testing and inspection methods are amongst the best you will find in this industry. Be rest assured that all of your circuit boards will be made to go through Automated Optical Inspection (AOI) . Some other approaches that we adopt for high quality surface mount technology assembly are Scanning Electron Microscopy, Humidity & Temperature Testing, Cross-sectioning, Specimen Preparation and Evaluation. Therefore, there is no need being worried about the quality of your circuit boards. This is because at JingHongYi PCB (HK) Co., Limited, we do offer touch of experts.
SMT PCB Assembly Capabilities
Surface Mount Device (SMD) Types
We have extensive experience and expertise in assembling the following surface mount device:
Ball Grid Array (BGA)
Ultra-Fine Ball Grid Array (uBGA)
Quad Flat Pack No-Lead (QFN)
Quad Flat Package (QFP)
Small Outline Integrated Circuit (SOIC)
Plastic Leaded Chip Carrier (PLCC)
Package-On-Package (PoP)
Small Chip Packages (Pitch of 0.2 mm)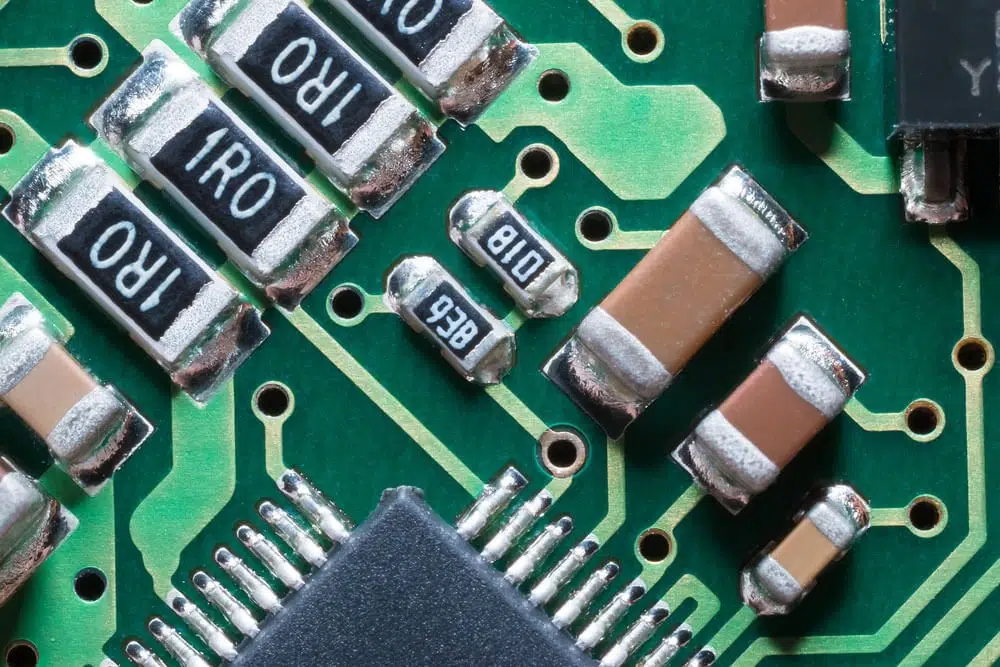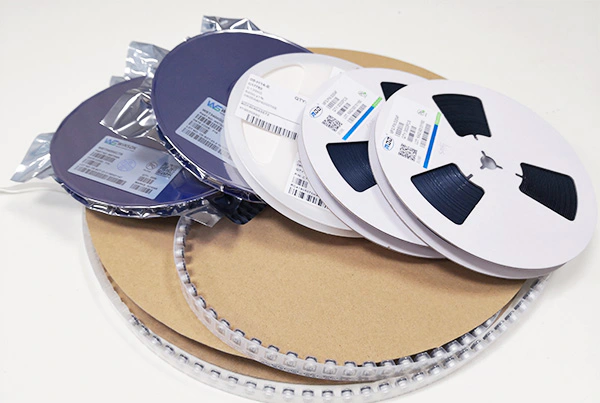 You can choose any of the SMC/SMD packaging types; however, we strongly recommend that you choose Tube or Tape-on-Reel in any case for improved surface mount speed.
Comprehensive PCBA testing capabilities
In order to ensure the quality of surface mount PCB assembly, we strictly implement the following PCBA testing and inspection items:
Automated Optical Inspection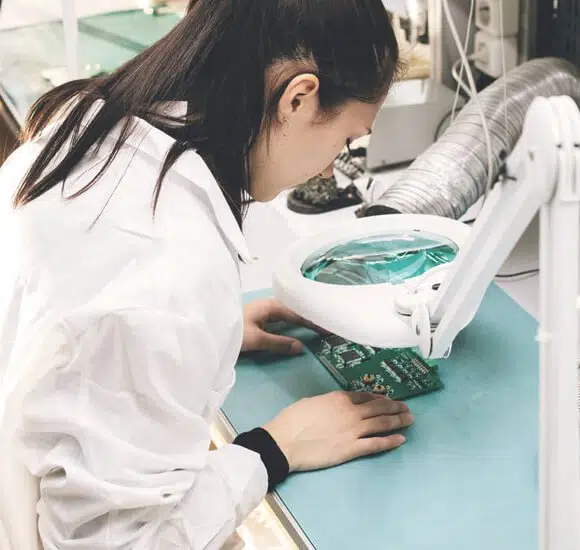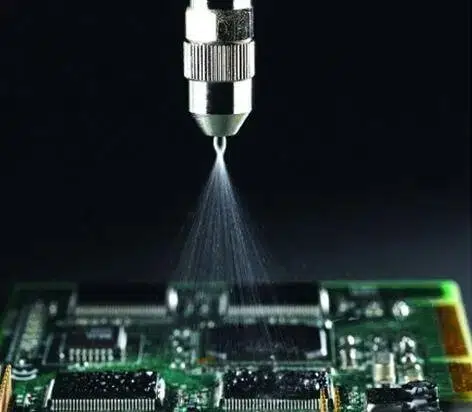 To provide high-quality PCBAs and prolong the life of circuit boards in harsh environments, JHYPCB provides a range of conformal coating types and methods, including acrylic, silicone, and polyurethane. UV tracers are used to assure quality and adherence to industry standards.
It is true that there are lots of companies claiming to render PCB Surface Mount Assembly Services. However, you need a company that renders such services at the most competitive prices. This is why we are existing at JHYPCB. Our mission has always been to make the best PCB Surface Mount Assembly Services available to you at prices that are budget-friendly.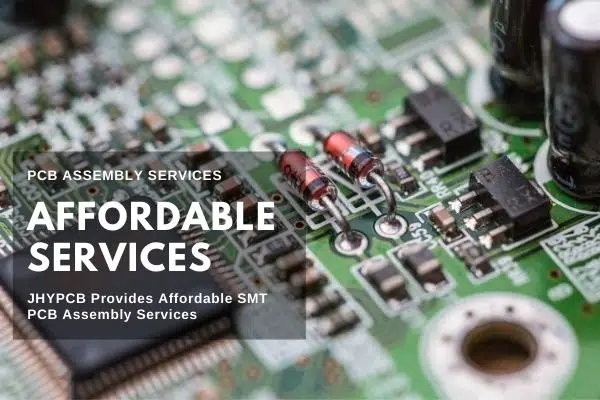 How To Order SMT PCB Assembly Service?
You should provide the PCB assembly files as follows to get the SMT PCB assembly quote:
Gerber Files: This file contains all the stack-up files for the PCB design, such as copper layers, solder mask, drill data, silkscreen layers, etc.
Bill of Materials (BOM): The BOM lists all the information on the components used, including manufacturers and detailed descriptions.
Centroid File: Centroid File, also known as XY Coordinate file or Pick-and-Place file. This file contains information about all components used in PCB design, along with their rotation and X-Y coordinates.
Assembly Drawing: If so, please provide it. Assembly drawings are constructive for us to complete the PCB assembly work more smoothly.