A Leading PCB Assembly Manufacturer In China
JHYPCB is the best partner for all stages of your circuit board development process. As an electronic manufacturing service supplier, we have been providing customers with reliable one-stop PCB manufacturing and assembly services.
Full-service Electronic Manufacturing Solutions
Full Services, China-based PCB and PCBA Manufacturer
One-stop Solutions for Circuit Board & Prototype PCB Assembly to Mass Production
You can depend on us to meet your requirements, from the simplest PCBs to the most complex designs for small quantity and high volume PCB fabrication and assembly.
Trustworthy Quick Turn PCB Manufacturing and Assembly Supplier in China
JHYPCB is famous for fast-turn PCB manufacturing and PCB assembly and is good at handling complex PCB manufacturing and assembly while providing component consignment procurement services.
Full Turnkey PCB Assembly Services Solutions
Single- or Double-Sided Placement
Quick Quote
DFA
Customer satisfaction ≥99%
Quick Turn Prototype PCB Assembly Within 48 Hours
Low-to-High Volume PCB Assembly Services

Original factory components
Massive spot inventory
Lower cost and more transparency
Prototype to production Procurement
Quick-turn Procurement Available
Equivalent Substitute Recommendations
Strict quality inspection and management
Long-term and stable supply chain system
We provide professional prototyping and small-batch PCB assembly services, supporting low-volume and on-demand production needs.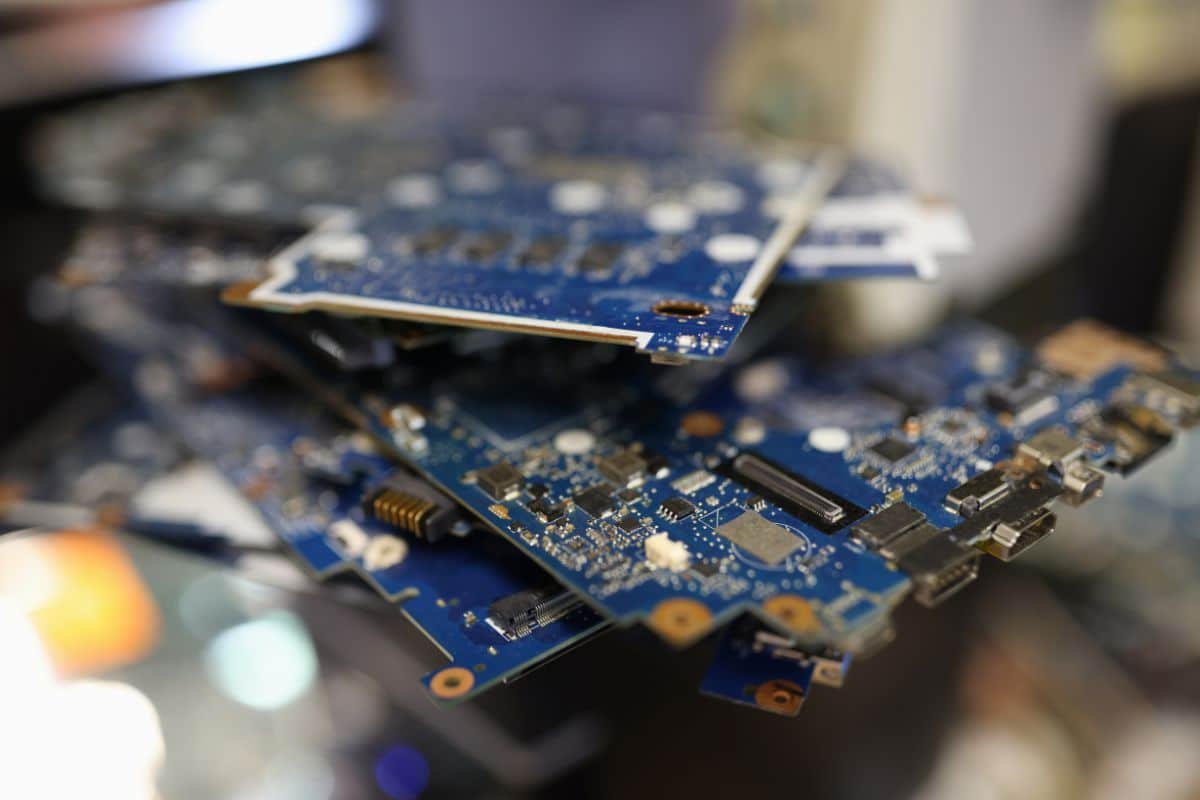 We provide professional prototyping and small-batch PCB assembly services, supporting low-volume and on-demand production needs.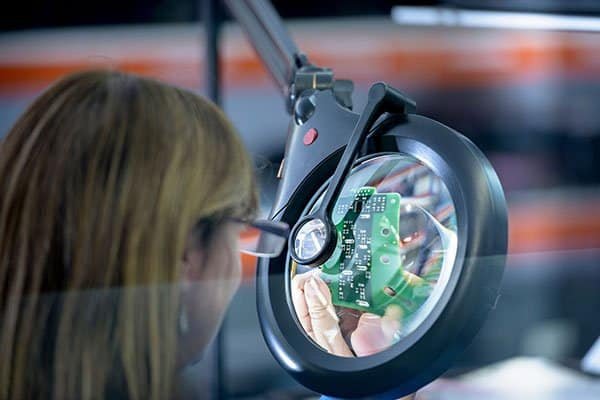 With stringent quality inspection and testing at every stage, we guarantee that your assembled PCBs will meet your highest standards.
Your Trusted EMS Manufacturer for One-stop PCB Fabrication and Assembly
For years, JHYPCB has been the leading expert in offering high-quality Printed circuit board manufacturing and assembly services.
We offer turnkey solutions as well as consignment.
We do the best we can to give our customers the fastest turnaround.
We promise flexibility in our business dealing. We will do the best we can to support our customer's needs.
We welcome high-volume products, but we extensively support low-volume products.
Manufacturer Direct Pricing
The team supported by over 20 professionals & technical
Since 2011, JHYPCB has been leading the PCB industry as a fast-turn manufacturer specializing in prototype PCBs, low-volume PCBs, and production quantities PCB manufacturing & assembly services.
Fully Automatic SMT Production Line
Post-soldering PCBA Production Line
SMT SMD 5 Million Points/day
Product Delivery Pass Rate: ≥99%
How Is PCB Assembly Works?
2 Easy Ways To Get Your PCBA Quote
Easy Quote
Upload PCB Gerber or BOM for PCB fabrication or assembly

Traditional Quote
Send your PCB assembly inquiry email to us
Why Choose JHYPCB For Your Next Project?
PCB assembly is soldering electronic components/parts onto bare PCB boards. Electronic components installed on the bare circuit board can be Through-hole Technology and Surface Mount Technology. It is sometimes called a high-mix printed circuit board if the assembly has both. PCB assembly is one segment of Electronic Manufacturing Services. Other segments include cable/wire harnesses, mechanical/box builds, conformal coating, programming, and functional testing.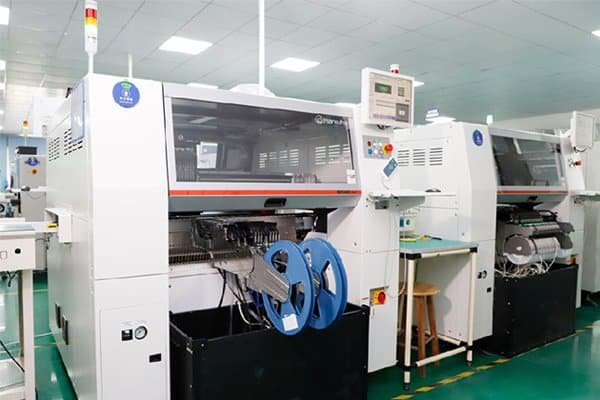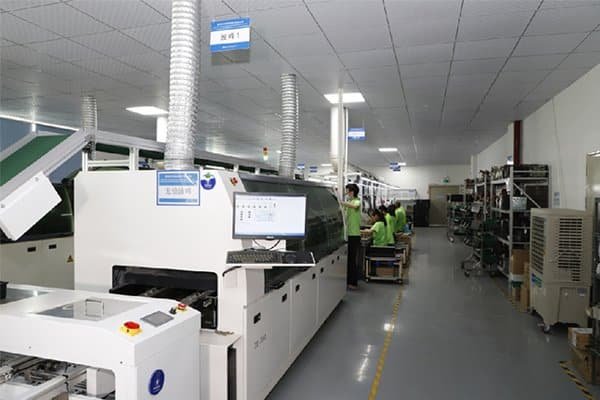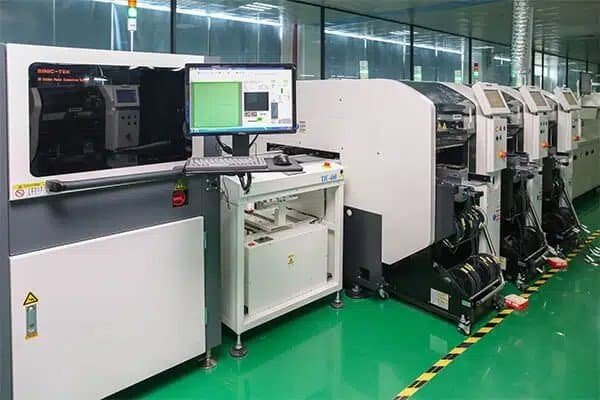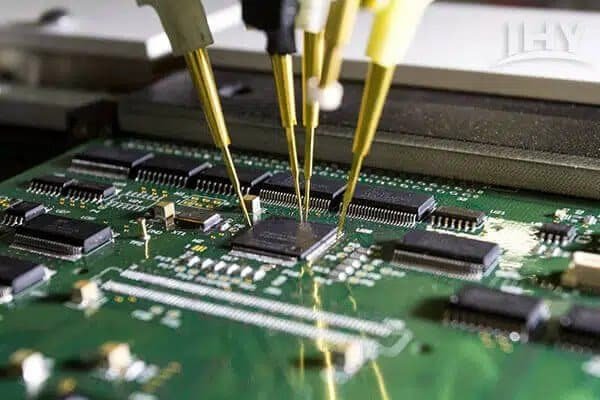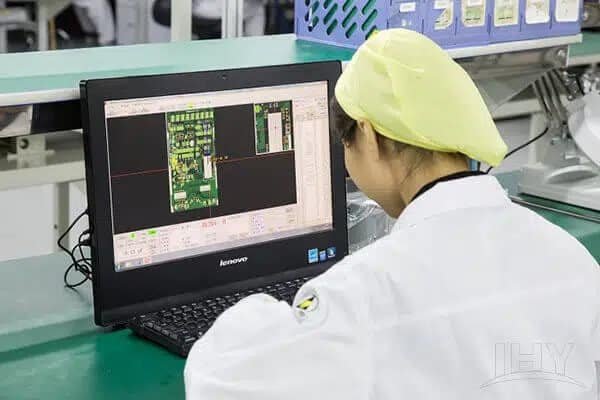 JHYPCB's strong PCB manufacturing and PCB assembly capabilities can meet the requirements of different customers, different quantities, and different delivery times.
PCB Assembly Services Capability
| Items | Capabilities |
| --- | --- |
| Assembly Types | Surface Mount Technology, Through-hole Technology, Single/Double Sided placement, Mixed PCB Assembly, Ball-grid-array assembly (BGA) |
| PCB Types | Rigid PCB (FR-4 and Metal Core PCB-Led PCB, Aluminum PCB, Copper Core PCB), Flexible PCB, Rigid-flex PCB |
| Soldering Types | Reflow Soldering, Wave Soldering, Selective Wave Soldering, Manual Soldering, Leaded process, and lead-free (RoHS) |
| Testing Options | Functional Testing (FCT), Environmental Sress Testing, In-circuit Testing |
| Inspection Options | X-ray, AOI, Visual Inspection, etc. |
| Turnaround Time | PCB assembly(Only Assembly)1-5 days, Turnkey PCB Assembly Services 10-15 days. |
| Components Types | 0201 Chip Packages, 0.4 mm Pitch BGA, 0.4 mm Fine Pitch |
| Components Package | Reels, cut tape, tube and tray, loose parts and bulk |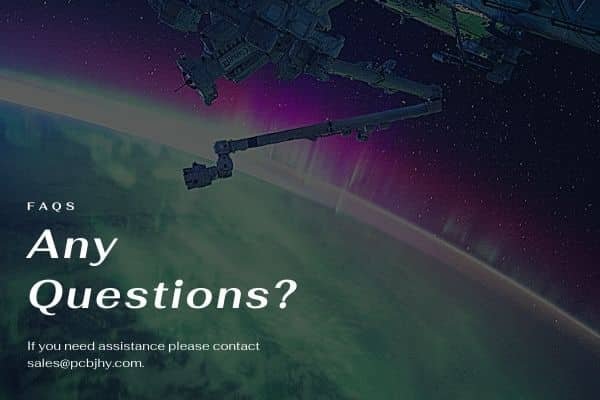 Frequently Asked Questions.
See what our customers say about using JHYPCB's PCB manufacturing and assembly services.
The PCB manufacturing and assembly services provided by JHYPCB are very professional, the price is very reasonable. In particular, their quick turn prototype PCB manufacturing and assembly services address many of our pressing needs.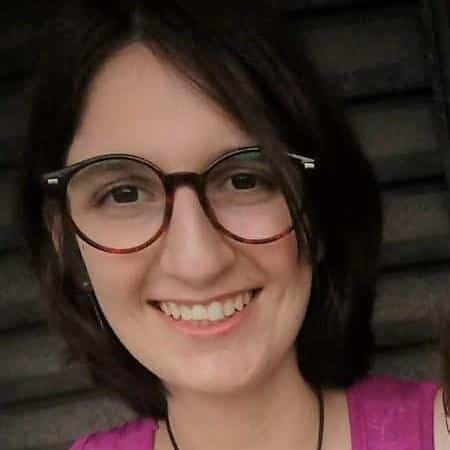 Jemma Stone
Buyer-Germany-PCB & PCBA
Love from America. Since the first order with JHYPCB, we have been inseparable from them. Perfectly made, reasonably priced, everything feels perfect. High-quality manufacturing and service reassure us. We will continue to cooperate.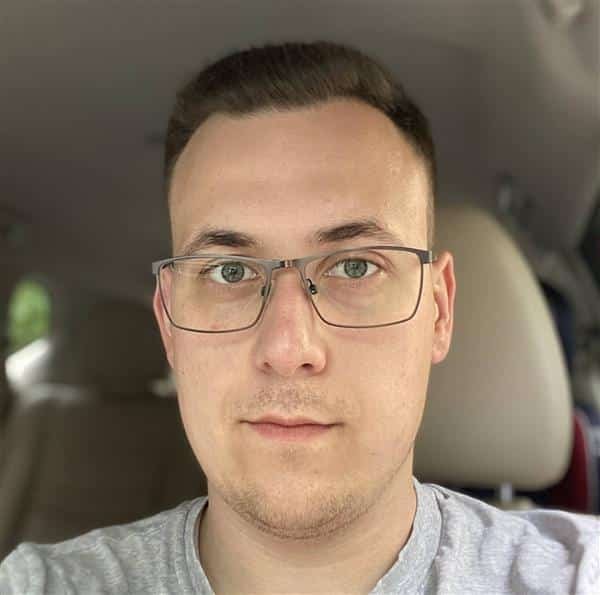 Jason
CEO - USA - PCB Fabrication
The complex PCB assembly project was successfully completed, thanks to JHYPCB. The moment I received it made me feel like it was a great experience. The board is packaged well enough to avoid damage. Super satisfied with the whole experience.
Taylor
Engineer-UK-PCB Assembly