Flexible PCB Assembly Service
FPC assembly service is a process that is mounting electronic components on a flexible circuit board.
Best Flexible Printed Circuit (FPC) Assemky Service
When it comes to rendering of PCB services on circuit boards that are considered flexible, we are simply one of the very best around. This is due to how we have proven to understand the entire process. In other words, our knowledge and understanding about flexible PCB assembly can hardly be rivalled. This is why JingHongYi PCB (HK) Co., Limited has succeeded in working with different categories of companies from around the world.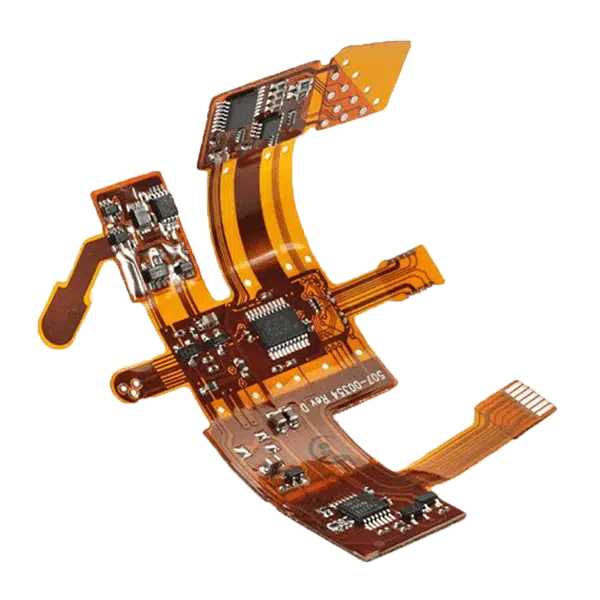 Top Facts about Flexible PCB
JHYPCB is a leading flexible PCB assembly manufacturer in China, can offer you the best flexible PCB assembly service.
Our Experience In Flexible PCB Assembly
JingHongYi PCB (HK) Co., Limited remains one of the best around when it comes to rendering the best of flexible PCB assembly services.  We have been able to handle different types of projects in the past. Do you want to know the best part? Such is the fact that we have earned numerous positive reviews from customers. Over the years, we have proven to have great understanding about flexible printed circuits. For instance, they can show great dynamism when it comes to folding and curling.
They can easily expand into 3D spaces. When it comes to freedom in terms of circuit and mechanical designs, flexible PCB is the best option you can explore. With this, it is very possible for tracing to be carried out on various surfaces. This doesn't only reduce machine work. It can also ensure human errors are decreased to their barest minimum. Some fields where you will find these printed circuit boards are military, aerospace, healthcare devices, instruments, computers and communicators.
In order to get the best from flexible PCB assembly, it is important that a trusted and proven company handles such process. There is no need being worried though since such is the reason why we are existing. This is because we have the best hands that can help in ensuring the project is handled according to your specifications and expectations. Our experts are the best around. They have very vast level of knowledge and understanding about what flexible PCB assembly entails. Therefore, you can be rest assured that they will deliver without any compromise.
Why Hire Us For Flexible PCB Assembly
There are lots of reasons why you should consider hiring us when it comes to flexible PCB assembly services.
Just as said above, this is one process that we have proven to understand inside-out. For instance, we will render services based on your preferred flexible PCB structure. Some of these structures are:
Single-sided flexible PCBs
Double-sided flexible PCBs
Multilayer flexible PCBs
Single-side rigid-flex PCBs
Double-side rigid-flex PCBs
Multi-layer rigid-flex PCBs
It is all about telling us the one that you would want for your project. Our experts can also make recommendations wherever such is necessary to ensure you get nothing short of the best. It should be noted that each of the structures listed above tends to have different levels of complexity. For instance, while some are easy to fabricate, others are not. In case you are still confused about this, it is crucial to contact out team for maximum support.
Do you want us to procure the materials that are required for flexible PCB? This is one of the most important stages for such assembly to be successful. You don't have to rack your brains as our experts can also help out. They will produce the right materials for circuit assembly flexible PCB. These could be insulating substrate materials, cover layer, copper foils (metal conductor layers), and adhesive. One of the major materials is an insulating film that is flexible. This is because of its perfect electrical as well as mechanical performance.
Our Budget-Friendly Flexible PCB Assembly Services
Do you want to know the best part? Such is the fact that we render flexible PCB Assembly Services that are highly affordable. It means you won't be paying over the top for such services. Despite all of these, we have built a solid reputation for delivering high performance printed circuit boards.
Recommended Assembly Services