JHYPCB offers one-stop turnkey PCB assembly services in prototype to low-volume to high-volume production runs with low-cost.
Our PCB Assembly Services
Reliable, fast and professional PCB Assembly Manufacturer
Are you looking for a reliable PCB assembly manufacturer? Come to JHYPCB, a professional PCB assembly company that offers high-quality printed circuit board assembly services with quick turnaround and low cost.
Comprehensive PCB Assembly Services
Full-service PCB Assembly Manufacturer
JHYPCB is an experienced electronic contract manufacturer located in China. Our flexible and powerfull manufacturing capabilities can provide customers with one-stop comprehensive electronic manufacturing services, including PCB manufacturing, component procurement, assembly, testing, etc.
As a leading PCB assembly manufacturer in China, we specialize in providing quick turnaround prototype PCB assembly to high-volume PCB assembly services from 24 hours to 1 week. All our PCB assembly will follow the highest quality standards and be RoHS compliant.
PCB Assembly Manufacturer
JHYPCB provides a broad range of printed circuit board manufacturing and assembly services from prototype to mass production. JHYPCB PCB assembly services include prototype PCB assembly, flexible PCB assembly, quick turnaround PCB assembly, low-cost PCB assembly, high volume PCB assembly, new product introduction (NPI), supply chain management, and assembling a wide range of printed circuit boards. We provide more services: BGA reworking, conformal coating, IC programming, X-ray inspection, in-circuit testing (ICT), automated optical inspection, cable and wire harness assembly, and many more. The PCB assemblies we manufacture follow all the necessary industry standards and are RoHS compliant. Our conformal coating and potting services comply with the IPC-CC-830B standards. As a part of our primary PCB assembly services, we also provide prototype assemblies, which help you get a clear picture of the final assembly. This will also help eliminate the errors in designing at an earlier stage, thus reducing the overall manufacturing costs. All our PCB assemblies are made under the same roof and in China.
PCB Assembly Capabilities
JHYPCB's powerful and flexible production capacity can provide you with the prototype, small batch to high volume PCB assembly services. Our quick turnaround PCB assembly services offer 24-72 hour options. We can provide IPC 2 and IPC 3 quality grades.
According to different application scenarios and needs, JHYPCB provides the following three methods to build PCB assembly:
Surface Mount Technology – SMT is a process of directly mounting electronic components on the surface of a PCB. SMT can effectively reduce the weight and space of the PCB board.
Through Hole Technology – JHYPCB provides through-hole assembly services from prototype to mass production. Our services include handling complex manual assembly and automated through-hole assembly techniques. Wave soldering is the primary soldering method for through-hole technology.
Mixed Technology – Mixed technology assembly combines surface mount technology and through-hole assembly technology. We can handle them well for you.
JHYPCB has always been known for providing high reliability and high-quality PCB assembly services. We pay attention to the update and upgrade of production equipment, and our continuous investment in staff training is only to provide you with higher quality products.
To ensure product quality, we also provide a full range of PCB assembly testing and inspection services:
In-Circuit Test (ICT)
Functional Test (FCT)
Burn-In Test Severe
Conditions Test
Fatigue Test
Flying Probe Testing (FPT)
First Article Inspeciton (FAI)
Manual Visual Inspection
Automated Optical Inspection (AOI)
X-Ray Inspection (AXI)
Solder paste Inspection (SPI)
We can provide you PCB assembly service with the following capabilities:
| | |
| --- | --- |
| Lead Time | 1 – 5 Days, 1 – 2 Weeks, and Scheduled Deliveries |
| Parts Procurement | Full Turnkey, Partial Turnkey and Kitted/Consigned |
| Assembly Types | Surface Mount (SMT), Thru-hole, Mixed Technology (SMT/Thru-hole), Single and double sided SMT/PTH, Large parts on both sides, BGA on both sides |
| Stencils | Laser cut stainless steel and Nano-coating |
| Components | Passive components smallest size 0201, Fine pitch components smallest size 8 Mils pitch, Leadless chip carriers/ BGA, VFBGA,  FPGA & DFN, Connectors and terminals |
| Component packaging | Reels, Cut tape, Tube and Loose parts |
| Inspection | X-ray analysis, AOI, Solder paste Inspection (SPI), Manual Visual Inspection, and Microscope to 20X |
| Solder Type | Leaded and Lead-free/RoHS compliant |
PCB Assembly Equipment List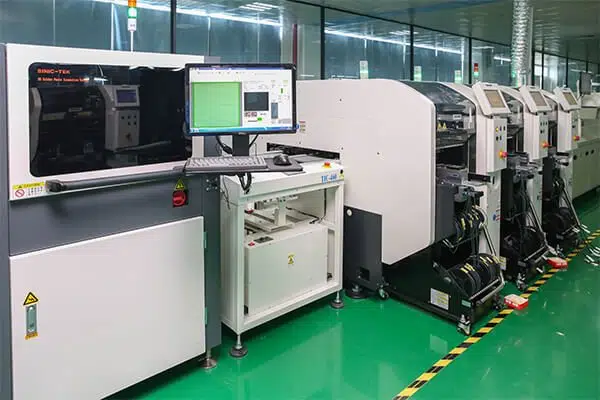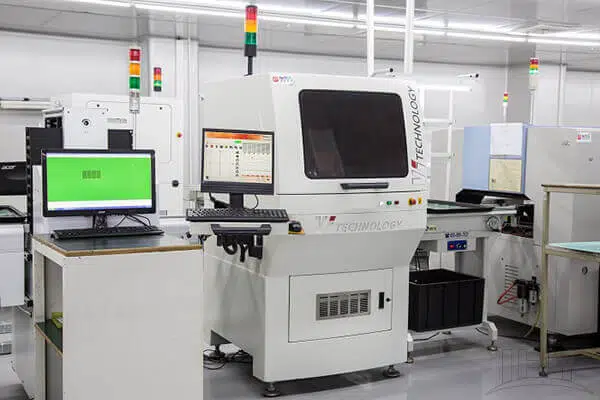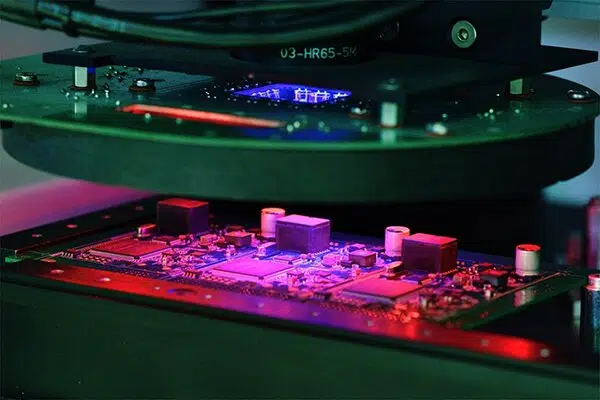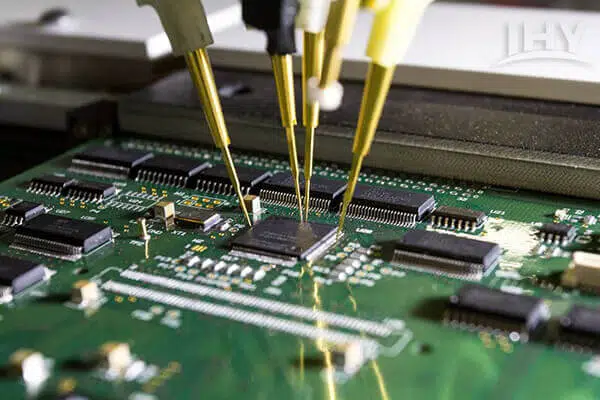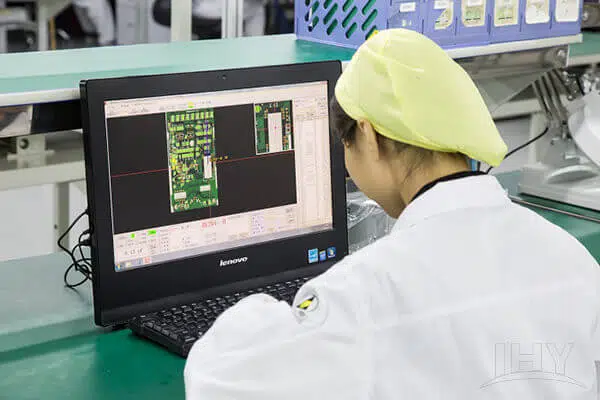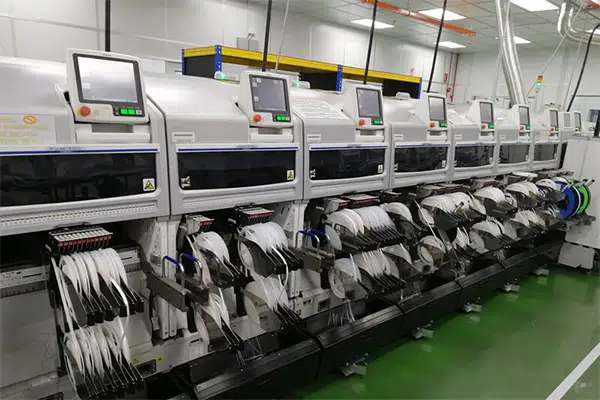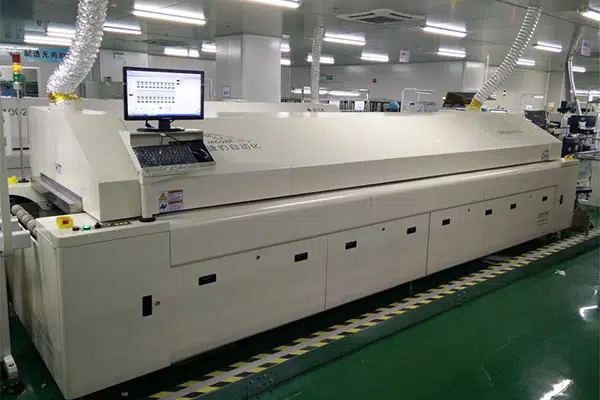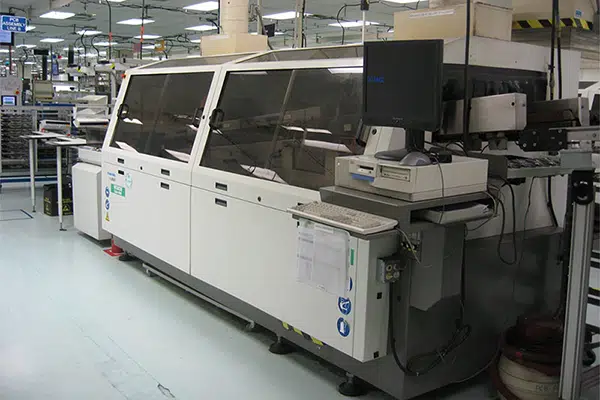 Your Trusted PCB Assembly Partner
Are you looking for a PCB assembly manufacturer and company that can help you assemble high-quality printed circuit boards for your projects? JHYPCB is your trusted PCB assembly partner. JHYPCB has a team of expert engineers and knowledgeable staff which understands the exact requirements of the customers in less time, thanks to their vast experience. We have a well-equipped facility that helps us manufacture only the best, high-quality printed circuit board assemblies. Would you like to know more about our PCB assembly services? Get in touch with us at the earliest. You can also request a quote if you have any specific requirements.