Quality Management Routine
Incoming Quality Control (IQC)
Incoming quality control and inspection is one of the three aspects of quality management. IQC is the gateway for manufacturers to control the quality of their suppliers.
The Best Quality Control Procedures
At JingHongYi PCB (HK) Co., Limited, you are guaranteed the best quality protocols and routines. We guarantee the best quality procedures when it comes to the inspection of all products and processes in our production lines. We ensure that we conduct all types of quality tests and inspections to ensure that all products pass certain criteria. There are various types of PCBs, and we ensure that they are all tested and meet strict quality criteria. We have a wide range of inspections and varying criteria to ensure that all products meet key industry standards.
Quality control of incoming materials in PCB assembly services includes quality control and testing of printed circuit boards, electronic components, solder paste, etc.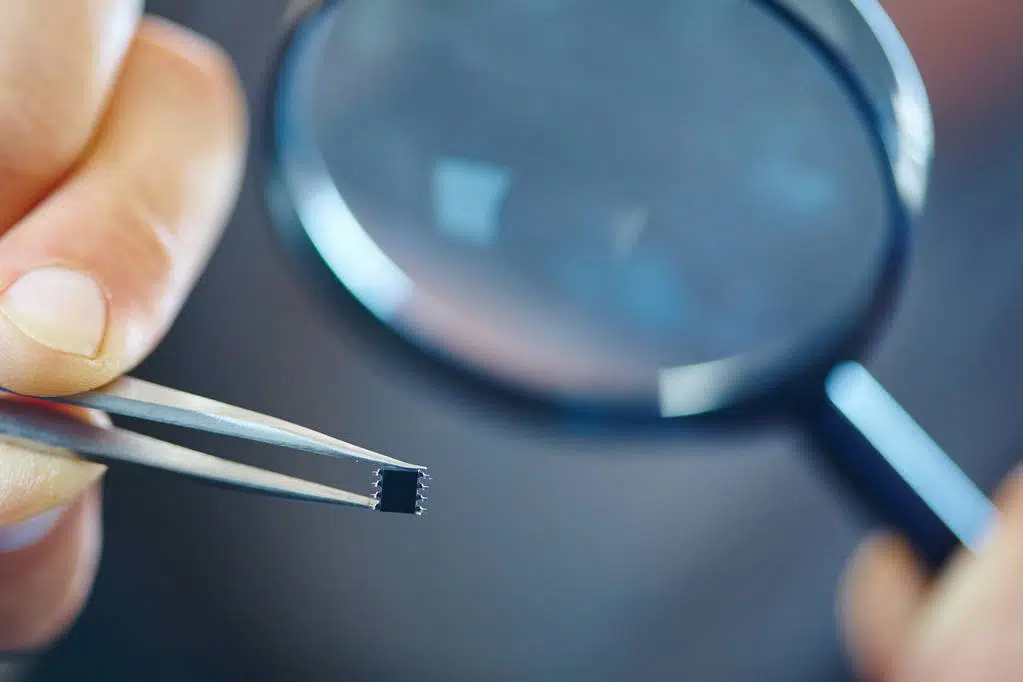 Quality Management for PCBA
Strict Quality Control Processes
A strict quality control process is the magic weapon for us to gain customer trust and a good reputation.
JHYPCB ensures that all its products undergo strict inspection and test routines to ensure that all PCBs meet the intended specifications and requirements. We have a wide spectrum of incoming inspection processes to meet customer expectations. Our incoming inspection usually depends on the requirements and standards of the customer. They are also determined by technological demands and industrial standards. When it comes to incoming quality control for PCBs, we provide the following PCB incoming inspections:
Visual inspection: These involve physical inspection with a range of tools and instruments. We use basic tools like magnifying glasses, precise callipers, micrometre screw gauges, or rulers to check for physical properties. This inspection process usually involves checking the accuracies of surface roughness, dimensions, and board thicknesses. This process may also include checking for plating flux quality, electrical connectors, and the position of the components.
General electrical inspection: JHYPCB also conducts general electrical inspections to ensure that materials and products meet pre-agreed specifications. This usually involves two distinctive tests. These are:
(a). The connecting performance test: This is used to make sure that the conductive pattern connectivity meets all expectations.
(b). The insulating performance test: This is used to ensure that the insulating resistors on the PCBs function properly and that they have been validated and confirmed by all quality assurance tests.
Electrostatic Discharge (ESD): JHYPCB is very particular about its ESD protocols. We understand the susceptibility of many components to electrostatic discharges. This is why we have the most sophisticated ESD test equipment to verify that our production operations are in line with recommended handling procedures. We consistently check various highly sensitive electrical components such as measuring devices, digital scales, and cameras. These components will have to pass through an elaborate ESD test routine to identify possible defects.
An innovative incoming quality control process that you can trust
JHYPCB is a PCB fabrication and assembly company that is known for its top-notch excellence. We have invested in our entire supply chain to ensure that we maximize efficiency. One of the most critical aspects of our supply chain is our incoming quality control process. This is the core area of our supply chain that is used to sanitize our entire operations. Without key quality control procedures in place, there will be inefficiency and defective materials.
Our incoming quality control routine is an indispensable part of our manufacturing and assembly process. This is a core function of our quality control department. They work with a clearly-defined workflow and procedure to ensure that all materials being procured for JHYPCB meet strict specifications and standards. Armed with the latest technologies and techniques in the industry, we can screen out defective and suspicious materials from our production lines. This has helped us achieve 100% efficiency and productivity. With these strict quality control protocols, we can ensure that all procured materials;
Have the specified level of accuracy, and
Reduce the costs of production.
This helps us ensure that we improve the quality of all final goods produced. This is why we have some of the best PCB assembly processes and technologies in the industry. Considering our world-class incoming quality control protocols, customers can rely on us for products of the highest grades and specifications. The essence of the whole quality process is never to compromise our products or services.
Why JHYPCB has the best quality control operation in the industry
At JHYPCB, we have in-house quality control and assurance department that ensures that all our operations are in line with best practices in the industry. We ensure that all the products in our line undergo strict quality inspection to help us maintain high standards. We comply with a variety of quality standards and requirements. This is why we have commissioned one of the most proactive and innovative quality control departments in the PCB assembly industry. We ensure that our incoming inspection quality control meets the standards of the regulatory authorities.
This easily helps us meet all the standards and requirements of our customers. Our reputation for providing strict incoming inspection to all our processes has earned us an enviable track record in the industry. We continue to improve on our incoming quality control process to ensure that we remain the best in the industry. Additionally, we also boast of excellent customer support service. We remain dedicated and loyal to providing the best services when it comes to manufacturing and assembling electrical products.
JingHongYi PCB (HK) Co., Limited have been in the business of PCB Assembly Services in China for many years. JHYPCB is an experienced manufacturer that specializes in the production of quality and premium PCBs for use in various industries. We cater to all the specialist needs of our customers. This is why we have been able to help many production companies expand their operations. JHYPCB can be your reliable and trusted partner when it comes to the production of high-grade PCBs for various applications. You can rely on some of our core services to help you meet key customer demands. Our services are (but are not limited to);