PCB Assembly Testing and Inspection Services
PCB Assembly Testing Service
PCB Assembly testing is a crucial step in ensuring the quality of production and delivery. PCB Assembly testing methods including In-Circuit Testing, Functional Test, Burn-in Test, Flying Probe Testing, etc.
PCB Assembly Testing Overview
JingHongYi PCB (HK) Co., Limited is a company that has managed to build a solid reputation over the years for delivering high-performance PCBs. Of course, such a feat has only been possible due to our uncompromising and standard procedures for PCB assembly testing. This is because through such process, errors and defects are identified and corrected before the circuit boards will be finally delivered to you.
Over the years, we have come to understand that there are features which are expected from good and high-quality PCBs. These are zero track cut, positional tolerance, thick solder resist layer, high quality base material, and many more. In order to find out whether some of these features are truly intact, our experts will carry out thorough electronic circuit board testing procedures.
What is PCB Assembly Test?
Printed circuit boards are becoming more and more complex, especially in the prototype stage, in order to ensure the quality of the circuit board and reduce the probability of errors, PCB assembly testing is particularly important.
This is a process whereby your circuit boards will be examined (either manually or automatically), with the sole aim of checking whether they are functioning as expected. It is the final stage that circuit boards are expected to pass through before being delivered to customers. Try as much as possible to avoid signing up with or hiring a PCB manufacturing and assembly supplier that doesn't test circuit boards.
Electronic manufacturers have expectations for their PCBs after hiring the services of PCB manufacturing and assembly suppliers. For expectations to be met, it will not just be about PCB assembly. Instead, it will always involve testing the PCBs in a bid to find out their true state. Under normal circumstances, PCB assembly testing procedures are meant to answer some questions like:
Is there any fault with the circuit boards?
What is their present state and are they ideal for the supposed application?
Are the materials that have been used good enough?
Do the circuit boards possess the required features?
Is there any kind of defect or error that needs to be corrected?
Could there be any risk that can lead to premature PCB failure?
Our PCB assembly testing at JHYPCB will ensure that the right answers are provided for all of these questions.
This is more like the environment or surrounding where the PCB will be tested for errors and defects. It can also be seen as the equipment used in testing PCB functionalities. Without the presence of a quality PCBA fixture, it will be hard to carry out objective testing procedures after your circuit boards have been assembled.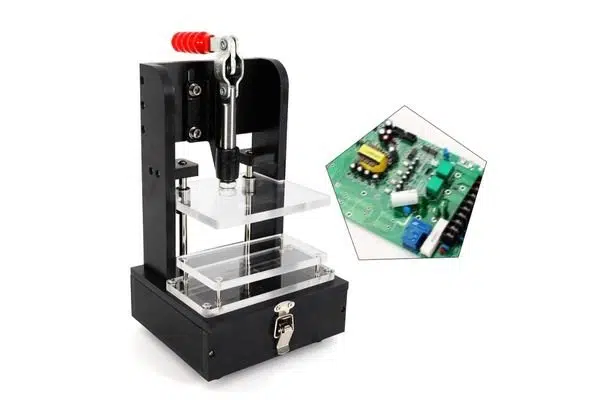 Types and Methods of PCB Assembly Testing
Some of the testing methods we adopt at JHYPCB will be explained below for your understanding. If you want to learn more about our PCB assembly inspection service, please click here.
This can also be called bed-of-nails test. In this case, probes are used in checking whether the solder connections have been done properly. It tends to look for manufacturing defects in through-hole PCB assemblies. Defective components will be checked individually and spotted. This is the most reliable PCB test method amongst others.
This is also known as FCT. The purpose of this test is to verify whether the circuit boards are functioning as expected. Apart from providing input, the outputs are also going to be verified.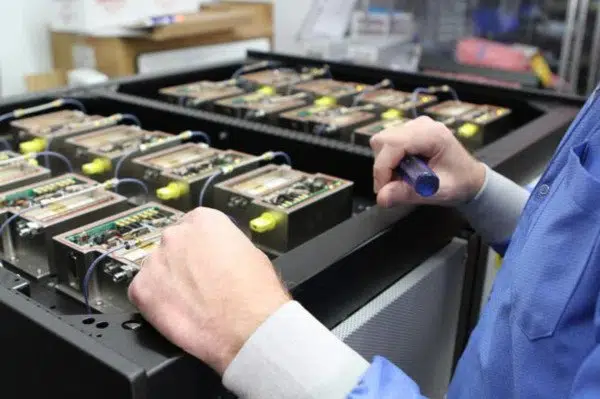 In this test, semiconductors will be checked for possible early failures. It can also help in establishment of load capacity in circuit boards.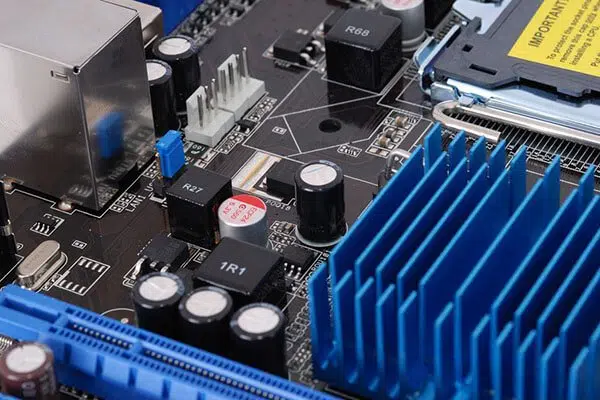 Severe Conditions Testing
This is used in checking the present state of your circuit boards. Through this, it becomes possible to determine the lifespan of a circuit board.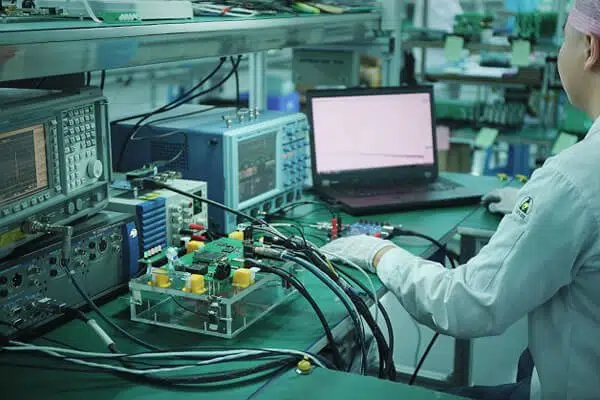 This is used in determining how circuit boards are expected to behave under floating loads. Through such test, it becomes possible to know the number of cycles such materials or items may last once made to pass through a particular cyclic stress. Through fatigue testing, it becomes possible to identify the actual lifespan of circuit boards while working under stressful conditions.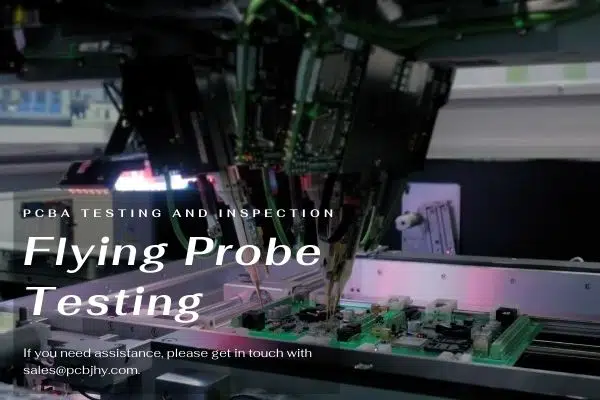 At JHYPCB, we use FPT to check for problems related to diode, inductance, capacitance, shorts, opens and resistance.