PCB Manufacturing Services
HDI PCB - High Density Interconnect PCB Manufacturing Service
HDI is an abbreviation for High-Density Interconnector. HDI PCB refers to a printed circuit board with a higher wiring density per unit area than a typical board.
What is High Density Interconnect (HDI) PCB?
HDI is an abbreviation for High-Density Interconnect. It refers to a printed circuit board with a higher wiring density per unit area than a typical board. HDI PCBs are characterized by finer spaces and features, minor vias and capture pads, and better connection pad density. These features help to boost the electrical performance and miniaturization within the weight and size of the board. A High-Density Interconnector PCB best suits the high-layer count and high-end laminated devices.
Regarding the electrical requirements of super signal speeds, the board must have exceptional features, like high-frequency transmission capacity, impedance control, minimal redundancy radiation, and others. Additionally, the board should have an enhanced density thanks to component miniaturization.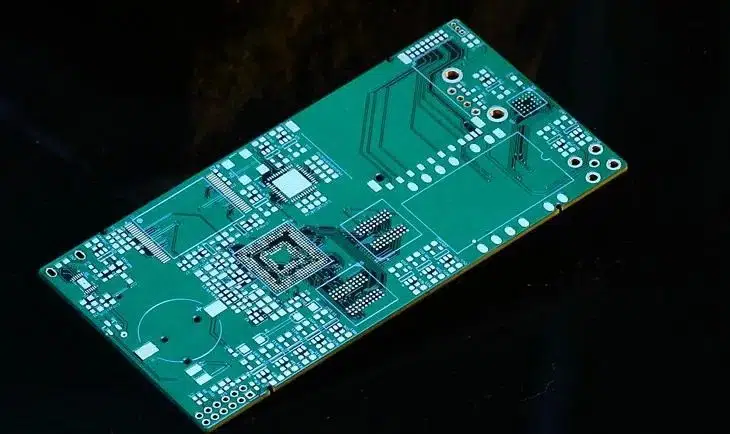 The components placement process should be finished with extra precision than in standard boards due to the little pads and fine circuitry pitch. Again, lead-free chips require special soldering and extra assembly and repair steps. The tiny circuitry weight and size allow HDI PCBs to suit small spaces in various electronic devices. The smaller weight and size further change to minimal chances of experiencing mechanical shocks.
High Density PCBs of Impeccable Quality
Over the course of a decade in business, JHYPCB has established a hard-earned reputation for manufacturing PCBs of the best quality. Our custom PCB manufacturing capabilities enable you to induce the best quality HDI PCBs at competitive prices without min order quantity requirements. JHYPCB team runs a design for manufacture check on your custom PCB file and seeks advice from you to confirm it's ready for manufacturing and that your boards will meet your performance requirements. JHYPCB even has an on-site internal control department to verify the finished product meets your top-quality standards.
Advantages of Using HDI PCB
Better signal veracity
Since HDI PCBs integrate blind via and via-in-pad technologies, it puts the board components together without minimizing the signal length. Besides, HDI technology abolishes via stubs. This inhibits signal reflections and improves signal quality.
Affordable
A typical 8-layer PCB will be modified to a 6-layer board without affecting its quality through HDI technology. This can prevent lots of resources.
Compact designs
The classification of microvias, blind vias, and buried vias minimizes the necessity for more board space.
High reliability
The mixing of stacked vias creates a solid shield, making HDI PCBs highly proof against harsh environmental conditions.
Extraordinary Adaptability
HDI technology is ideal for boards that seriously consider board space, weight, performance, and reliability as their main concerns.
Our HDI PCB Fabrication Capacity
JHYPCB's equipment gives our customers the power to maximize the functionality and performance of their HDI PCB designs in less space via the application of micro vias, blind vias, via-in-pad, stacked vias, and staggered vias. We attain high-precision with laser drill capacities like precise depth control. Our Laser Direct Imaging (LDI) capacities guarantee exacting registration and proper inspection of all the inner layers.
Quality HDI PCB Fabrication Services from JHYPCBA
With the big selection of PCB fabrication choices, it's challenging to search for a reliable and low-cost PCB service provider who offers quality HDI PCB fabrication services. JHYPCB is trusted by many of the world's major brands with the foremost demanding PCB industry requirements. In a few years of PCB manufacturing, we've developed an honest reputation as a high-quality and low-cost PCB service provider, including HDI PCBs. Besides, we are committed to expanding our capacities to fulfill our clients'most demanding requirements.
As the leading HDI PCB service provider, we still invest in cutting-edge fabrication and testing equipment. At JHYPCB, we've got a fashionable engineering background to handle complex PCB projects with unbelievable accuracy, quick turnaround times, and on budget.
Difference Between Standard and HDI PCBs
Standards printed circuit boards use through-holes to realize high stray capacitance and a massive discontinuity in impedance. During a layman's language, they boost a mean signal integrity performance. On the opposite hand, HDI boards use buried and blind vias to cut back the stray inductance and capacitances. The end result could be a strong signal integrity performance. Other significant differences between standard and HDI boards include:
A standard PCB contains a lower component density per sq in, while an HDI PCB incorporates a higher component density per area unit.
A standard board uses mechanical drilling, while an HDI PCB uses direct laser drilling.
Standard printed circuit boards have heavier and bigger boards, while HDI PCBs have lighter and smaller boards with augmented performance.
A standard PCB has many layers, while an HDI PCB has few layers.
When a typical PCB is paired with an occasional pitch package, it experiences compatibility issues, while an HDI board works perfectly with both low and high packages.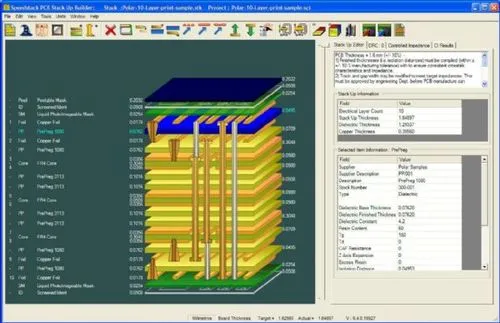 Explore more PCB fabrication services