Mixed PCB Assembly Services
Mixed Technology PCB Assembly Service
Mixed Technology PCB Assembly is a PCB board assembly technology that combines surface mount technology and through-hole technology. JHYPCB provides high reliability and high-quality mixed technology PCB assembly services.
Mixed Technology PCB Assembly Manufacturer In China
Are you searching for the right company that can render mixed PCB assembly services? Do you know that very few companies can actually deliver like JingHongYi PCB (HK) Co., Limited? It will interest you to know that our mixed technology PCB assembly services are amongst the best. They call it automated PCB mixed assembly because it tends to possess the properties of both through whole technology and surface mount technology.
There are instances when assemblies may require a combination of SMT and through-holes. In such case, you will need the expertise of a company that has proven to know it all. There is no need worrying too much because JingHongYi PCB (HK) Co., Limited has proven to be capable of meeting expectations of customers with regard to such services.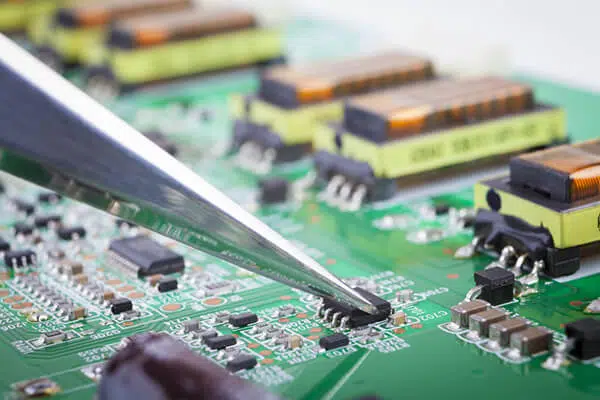 Facts about Mixed PCB Assembly Services
JHYPCB is the right choice for your mixed technology PCB assembly
Benefits of Mixed PCB Assembly
It has been discovered that most people do not know what mixed PCB assembly entails or even the advantages/benefits that it tends to offer. Making such decision and finding the right company to help out will enable you experience lots of benefits.
The first benefit or advantage is that you will get access to a circuit board that includes all the components such as BGA, SMT, and through hole. Again, it has been known to be highly flexible. For instance, you can choose between double-sided or Single- or BGA as well as micro-BGA, double-sided or single SMT or mixed technology.
Furthermore, circuit board components are going to include all of the components for Pressfit, POP, 01005, 0201, CSPs, QFNs and BGAs. Its rework capabilities are also worth mentioning. These include removal and replacement of MBGA's & BGA's.
You will experience all of these benefits firsthand by having to hire our services today at JHYPCB. For instance, our experts understand everything about Reballing of MBGA & BGA's. The truth is that although mixed PCB assembly is quite complicated to carry out successfully, they will always make the entire process look like a complete walk in the park.
Why Choose Us For Mixed PCB Assembly?
Our understanding about the process of circuit board assembly can hardly be disputed. For instance, our experts are prepared to give you the best piece of advice to ensure your project is 100% successful. We will make recommendations about the best applications that require mixed PCB assembly services. These could be Industrial controller assemblies, video processing, LED lighting products, server boards, communication hardware, smartphone accessories, CPUs and many others.
Apart from that, there are lots of reasons why you should consider hiring us today. For instance, we have the most modern and sophisticated facility and tools to ensure an automated PCB assembly process. With this, you can be sure that quick turn prototype and production builds will be accomplished. Whether you want a low-volume or high-volume production, there is absolutely no need racking your brains. This is because JHYPCB is capable of delivering and meeting your expectations. We have the necessary production capacity to deliver any amount of mixed printed circuit board of your choice.
One of the reasons why we are successful at assembling PCBs in the most accurate manner is our highly advanced machines. These will ensure that small-sized components are well-placed in their positions for maximum results. Apart from high degree of accuracy, our machines are known for speed. Furthermore, we have sophisticated machinery that can ensure laser sighting as well as automated flux dispensing.
Finally, to ensure errors are detected and your PCBs are functioning as expected, we will carry out both automated and manual testing procedures. Some of them are functional testing, AOI (Automated Optical Inspection), and X-ray inspection. We are very strict about our inspection and testing procedures. Therefore, be rest assured that no stone will be left unturned in such process. You can feel free to hire our services for automated mixed PCB assembly for applications like LED lighting products, CPUs, smartphone accessories, industrial controller assemblies, IoT hardware, sensor boards, communication hardware, video processing and server boards.
Certified and Approved PCB Assembly Services
It is one thing to hire a company for mixed technology PCB assembly services. However, it is another thing entirely to hire a company that is certified and approved to assemble circuit boards. At JHYPCB, we abide by rules and regulations during the process of mixed PCB assembly. For instance, your PCBs will be ROHS certified. This is a sign that they are safe and user-friendly in various ways.
We follow all the safety procedures to ensure our PCBs do not constitute any kind of environmental hazard to end-users. This is why you have to sign up for our services. It is trusted and you will definitely get value for money.
Recommended Assembly Services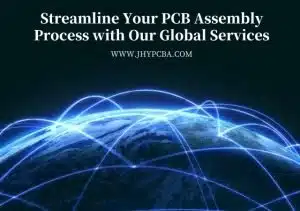 JHYPCB offers high-quality and efficient PCB assembly global services, including logistics management, cross-cultural communication, and compliance with international standards such
Read More »