PCB Manufacturing Services
JHYPCB is a leading PCB manufacturer in China, providing PCB manufacturing services from the simple to the most complex.
PCB Fabrication Manufacturer In China
JHYPCB is a leading printed circuit board manufacturer in China, headquartered in Shenzhen. We specialize in PCB manufacturing services from the simple to the most complex. After more than ten years of precipitation, we have accumulated rich experience in PCB prototypes, manufacturing, and assembly.
JHYPCB is an expert in various types of PCB manufacturing; our team of PCB manufacturing experts can provide high-end technical PCB manufacturing services to meet any of your design requirements. We continue to invest heavily in PCB manufacturing equipment, skills training, and technological innovation and provide manufacturing services for multi-layer PCB, Flexible Circuit, rigid-flex PCB, and high-frequency PCB.
JHYPCB has always provided fast turnaround times, competitive prices, and high-quality PCB manufacturing services. To ensure that the PCB is top-quality, we will conduct a thorough quality inspection before shipment.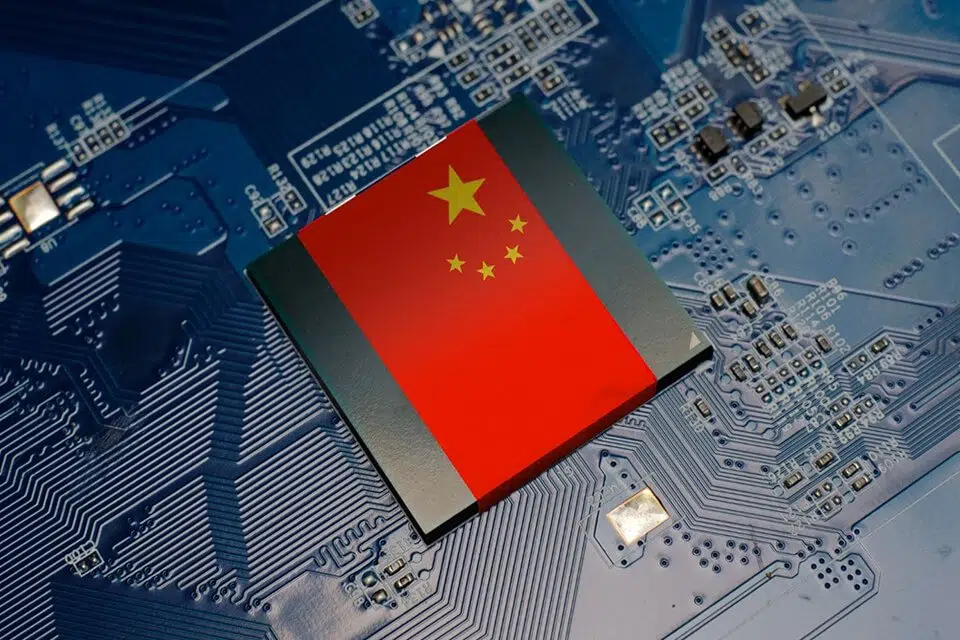 A PCB Manufacturer You Can Trust
Why choose us for your PCB projects?
JHYPCB is recognized as a company that can provide the best PCB manufacturing services. Rapid manufacturing of PCB with excellent quality and competitive price is the core of JHYPCB.
PCB Manufacturing Capability
We are PCB manufacturing experts; with many years of PCB fabrication experience, we can handle multi-layer rigid PCB (single-sided to 64 layers) and multi-layer flexible PCB (single-sided to 10 layers), and rigid-flex PCB projects. Over the years, we have continuously invested in the research and development of new technologies to bring you high-quality PCB manufacturing services.
Comprehensive PCB manufacturing Services
JHYPCB is a one-stop printed circuit board solution manufacturer providing a more comprehensive range of custom PCB fabrication services. We can handle simple to complex circuit board manufacturing services, including rigid, flex, rigid-flex, and multilayer PCBs.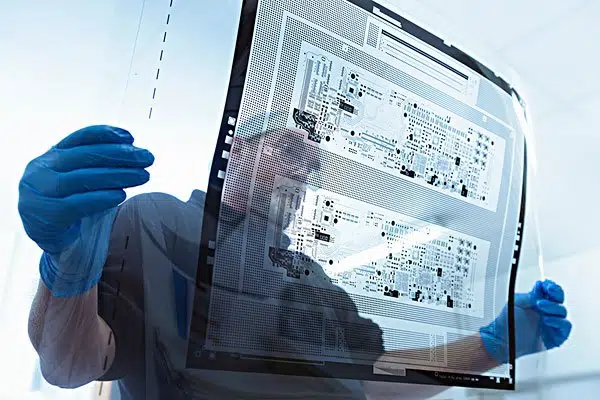 JHYPCB is a custom PCB manufacturer with comprehensive in-house manufacturing capabilities. Since the company's establishment, we have been providing customers with trustworthy, reliable, and high-quality custom circuit board manufacturing services.
Prototype PCB manufacturing is a necessary stage before the mass production of PCBs to validate the design and functional testing of printed circuit boards. JHYPCB provides cost-effective quick-turn prototype PCB manufacturing services to speed up your time to market.
Rapid PCB prototyping is the perfect way to save time and cost. JHYPCB has advanced production equipment and management system in China to manufacture rapid PCB prototypes. We have a dedicated rapid PCB prototyping channel, which can guarantee you can receive your goods on time.
JHYPCB maintains the best on-time delivery record in the industry, and our professional and rich quick-turn PCB production capacity can meet your quick turnaround production requirements. Our strict internal quality control procedures and rigorous testing procedures make the quality of rapid PCB manufacturing unaffected.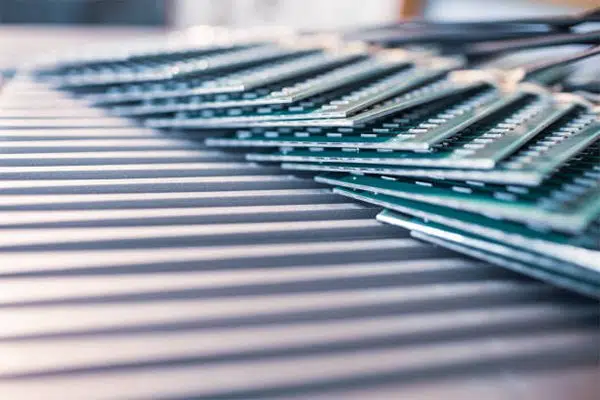 These usually have a single conductive layer. They are a great option to explore when your design doesn't demand high density. Again, if you have got a limited budget and would want to place order for high volume PCB assembly, these are also an ideal option. Finally, single sided PCBs are very popular due to their very low probability of experiencing problems.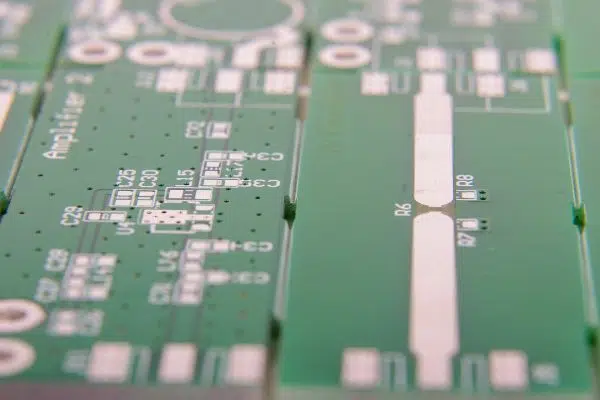 Unlike the single sided PCBs explained above, double sided PCBs are usually characterized by 2 conductive layers. This ensures a trace-routing that is closer. If you are trying to build any of those sophisticated and advanced applications, this type of circuit board will be perfect. Some of its benefits are:
High level of flexibility
Reduced cost due to minimal board size
They are perfect for designs that demand high density
And others
The use of double-sided PCBs is quite common today especially amongst electronics manufacturers. In this case, the circuits on the board (one side) is expected to be connected to the other. This happens via having holes drilled on such board.
This is more like an upgraded version of the two PCB formats explained above because it comes with more than 2 conductive layers. In this case, they are great for designs which demand much higher density. In a nutshell, there is higher density of PCB assembly. Also, the construction is simplified to a great extent given that a smaller number of connectors will be required. This will further help to ensure its weight is reduced.
These PCBs tend to work in a way that is easy to understand. For instance, high speed as well as high capacity are provided through its electrical properties. The layers and materials are joined at a very high temperature. This will ensure that trapped air in-between such layers are removed. To stick the components as well as layers together, resin and adhesive materials are used.
Solid substrates are what these PCBs usually originate from. Simply put, that is what they are made from. They are used in applications like laptops, mobile devices, and other gadgets. Do you want these PCBs delivered in multilayer, single or double-layer construction? There is no need being worried. This is because we can help out.
In this type of circuit board, the materials used are very flexible. The circuits and components require flexible overlay. Apart from ease of assembling them, they are also lightweight. Furthermore, they contain flexible circuits. It is possible for them to be flexed over and over again without failure. JingHongYi PCB (HK) Co., Limited understands how this can be done correctly.
These PCBs are usually a combination of both rigid and flexible circuit boards. These are interconnected for optimum performance. They are recommended when space is limited. You can find them in smartphones, digital cameras, medical devices and more.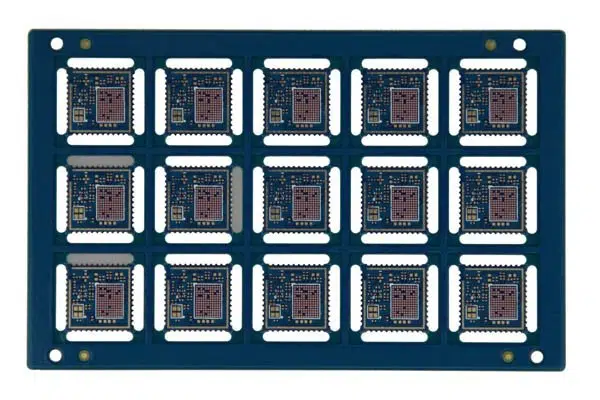 When it comes to manufacturing High-Density Interconnect PCBs, we are the best around. This is because our products have uncompromising quality. As compared to normal circuit boards, these kinds of PCBs tend to have wiring densities that are higher. They are also characterized by smaller vias. Some of what we can offer you in this regard are complex rigid flex HDI PCBs, Through Vias from surface to surface, HDI (Any layer), and Via-in Pad. Contact us to find out more about this PCB.
Mil Spec PCB Fabrication Service
When it comes to Mil Spec PCBs, JHYPCB can make you have access to different specifications. These could be MIL-PRF-50884, MIL-PRF-31032 and MIL-PRF-55110. Whether you want the rigid or rigid flex types, you can always count on us to deliver.
PCBs like these have their origins from metal base. They are perfect for heat dissipation. Metal Core PCBs are a great replacement for FR4 or CEM3 circuit boards. In the aspect of dissipating of heat generated by components, they are the best. Some materials they are made from are aluminum, copper, and special alloys.
Radio Frequency (RF) PCB Fabrication Service
Frequency boards like these are known to operate in very high frequency of more than 100 MHz. The good part is that JHYPCB has manufactured PCB of this nature for different clients in the past. These have been used for applications such as robotics, security systems, sensors, and smart phones.
Tg means glass transition temperature and is an essential factor to consider when manufacturing PCBs for high-temperature applications. It transforms the resin matrix of the circuit board from a solid to a soft elastic matrix if the temperature of the application area exceeds the specified "Tg" value. To meet the application requirements of PCBs in extreme high-temperature environments, JHYPCB provides high Tg PCB manufacturing services. The Tg values of the high heat-resistant FR-4 substrate materials we can provide are Tg13,0, Tg135, Tg140, Tg150, Tg170, Tg180, etc.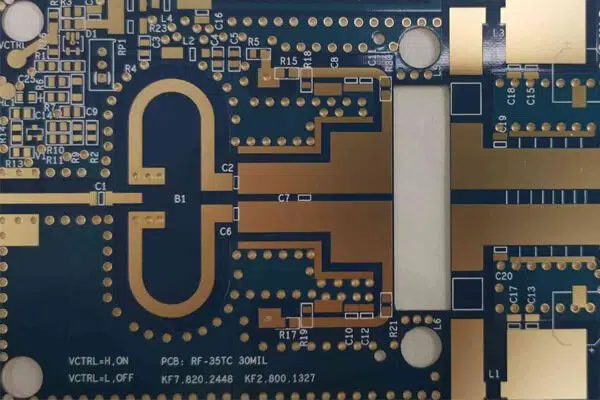 Rogers is a specialty material used to manufacture high-frequency circuits that help reduce dielectric losses. We maintain long-term and close cooperation with Rogers material suppliers and manufacture printed circuit boards with high frequency and high-speed performance by sourcing Rogers PCB materials.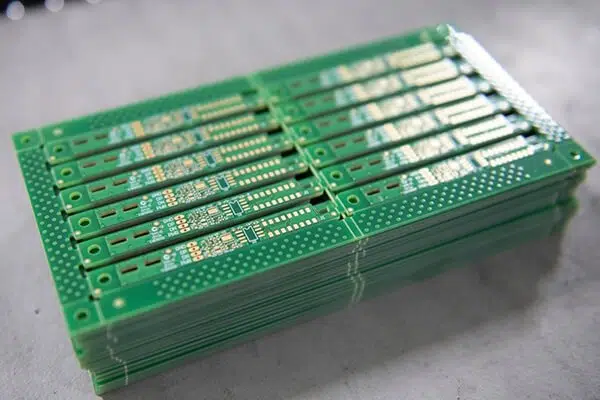 Are you looking for low-cost PCB manufacturing services? JHYPCB provides bare PCB board manufacturing services at competitive prices for thousands of design engineers, students, hobbyists, and PCB assembly manufacturers worldwide.
As one of the most experienced LED PCB manufacturers, we can help customers achieve LED PCB manufacturing services from prototype to batch.
To carry large currents and conduct heat more efficiently, thick copper PCBs emerged. Heavy copper PCBs are widely used in the telecommunications and electronics industries. JHYPCB provides high-quality thick copper PCB manufacturing services to meet your performance needs.
FR-4 is a copper-clad laminate made of epoxy resin and glass cloth, which is a simple printed circuit board manufacturing material with the advantages of durability, water resistance, and good insulating ability.
PCB Testing and Inspection Service
The benefit of PCB testing and inspection is that it helps to identify defects and issues in the PCB, check that the PCB meets the design requirements as well as quality control requirements, and ensures that all PCB manufacturing processes are functioning correctly according to project specifications and are free of any defects.
Learn more our quality management.
PCB manufacturing process and flow
The manufacture of printed circuit boards is a complex process, and every link is crucial, from PCB design to prototyping, from bare board manufacturing to PCB assembly. PCB manufacturing is based on customer requirements.PCB manufacturing is the process of building an original circuit board that will serve as the basis for the final printed circuit board assembly.
Step 1: PCB fabrication file preparation
When the PCB design is complete and ready to build, the design software will generate a complete set of fabrication and assembly data files and submit them to the PCB fabrication and assembly facility.
These data files include:
Gerber
Assembly
Drawing for Assembly
Bill of Materials (BOM)
Component XY Locations (Pick & Place File)
Test Point Locations
Netlist
Schematic
To learn more about PCB manufacturing files, please click here;
To learn more about PCB assembly files, please click here.
Step 2: From Design File to Film
After the PCB manufacturer performs a DFM inspection on the PCB design file, a particular printer called a plotter is used to convert the PCB design file into a circuit image.
Step 3: Printing the Inner layers
Inner layer printing is the first step in PCB manufacturing, printing the graphics on the film onto the inner layer copper foil of the PCB.
Step 4: Drilling
The next step after the PCB layer stacking is complete is to drill holes for component mounting.
Step 5: Creating Outer Layer
PCB outer layer fabrication is the creation of the top and bottom layers of the PCB.
Step 6: Plating
The panel is plated with a thin layer of copper. This acts as a guard of copper to protect it from etching.
Step 7: Etching
Use a chemical solution to remove excess copper.
Step 8: Solder Mask Application
The solder mask is on the top and bottom layers of the PCB, i.e., on both sides of the PCB. The solder mask will cover the entire surface of the board, except for the pads.
Step 9: Silk screening
Through the silk screen process, important information is printed on the circuit board, which indicates the location of components related to PCB assembly, etc.
Step 10: Surface Finish
The surface finish helps protect exposed copper on the PCB and aids in soldering operations during the assembly process. The surface finish of PCB is available in Immersion Gold, Immersion Silver, Immersion Tin, OSP, HASL, etc.
Step 11: Testing, Inspection, Delivery and Assembly
PCB testing and inspection are the final links of quality control. Once testing is complete and the board passes inspection, it is shipped to the customer or goes into the assembly.
PCB Fabrication Testing Capabilities
To ensure the quality of PCB manufacturing, we will use various PCB testing and inspection methods, including Manual visual inspection, flying probe test, functional test, IST, etc.
Likewise, our PCB assembly testing and inspection capabilities include:
In-circuit Testing (ICT)
Functional Testing
Automated Optical Inspection (AOI)
X-Ray Inspection
Solder Paste Inspection
Market Served of Our PCB Fabrication Services
JHYPCB has been effectively providing PCB manufacturing services to customers in the following industries by its perfect workflow, strong production capacity, and fast turnaround ability.
Aerospace
Military
Automotive
Telecommunication
Medical
Computers
Consumer Electronics
Industrial
Instrumentation
The Most Affordable PCB Manufacturer
When it comes to PCB fabrication services that can meet your expectations, JingHongYi PCB (HK) Co., Limited is among best around. Our experience in both PCB manufacturing and assembly can hardly be disputed in this industry. This is because we understand everything about circuit boards.
For your project to be a success, you need to use the right PCBs.
Having seen all of the above, it is very clear that JingHongYi PCB (HK) Co., Limited is a company that is quite vast when it comes to manufacturing different types of PCBs for customers. Our experts will ensure that the right PCBs are manufactured based on your specifications.
The best part is that our PCBs are budget-friendly. In other words, they are affordable and reliable. We are a trusted PCB fabrication manufacturer that is existing to meet all of your needs without any compromise.
FAQs for PCB Fabrication Services
PCB is the abbreviation of "printed circuit board", which is a board processed into a specific size with FR-4 and other materials as the substrate. The PCB board has at least one conductive pattern and holes to achieve electrical connection between electronic components.
A PCB prototype is the first or early phase of the circuit that is specifically made for testing the functionality as it helps in making the right amendments before the final design.
PCB fabrication involves a printed circuit board's entire design and manufacturing process. PCB manufacturing is a complex process involving mechanical and electrochemical processes to create circuit patterns on copper-clad laminates through additive and subtractive methods.
What is Standard Turn Around for PCB Manufacturing Service?
Turnaround time for PCB manufacturing usually depends on the difficulty factor and production quantity; another factor to consider is the ready availability of raw materials (substrate, inks, etc.).
What Files Are Required for PCB Manufacturing?
To produce PCB more accurately and quickly, you need to provide the following files:
Gerber Files
NC Drill Files
Fabrication Drawing
Specification of bare board
Click here to learn more.
How much is PCB manufacturing cost?
PCBs are not standard products. Custom PCB manufacturing costs depend on its complexity, materials and quantities, effort, and turnaround time.
What if the product does not meet the requirements?
Please contact our sales or support team immediately with details of the defect problem point and any other questions or errors.