PCB assembly requires functional testing after IC programming, AOI, X-ray, and In-circuit testing. Functional testing is the final step in the PCB assembly process. As an EMS supplier, JHYPCB engages in professional PCB manufacturing and turnkey assembly services; we provide comprehensive testing and inspection services for your PCB assembly projects, including functional testing, to fully guarantee that your PCBA will not have any defects.
Functional Test: A Final Assembly Step
JingHongYi PCB (HK) Co., Limited is a manufacturing and assembly facility for quality printed circuit boards. We cater to various industries like Military, Medical, Engineering, Aerospace, Electronics, Automotive, ICT, and so on. We know how important our products are to these companies. This is why we have designed elaborate and conclusive functional testing to validate all our PCBs. Our zero-tolerance policy means that no printed board leaves the facility without our quality stamp of approval and standardization. We take our quality assurance and control activities very seriously. This is why we have been able to maintain our high manufacturing standards and product grades in China. Our comprehensive functional testing for PCBs helps us ensure 100% quality.
PCB Assembly Testing and Inspection
Our Innovative Functional Testing Processes
JHYPCB provides value-added functional testing (FCT) services to your assembly projects so that you can fully assure that the PCBAs will function in the field as expected. PCBA functional testing is the most comprehensive test to determine your board's final pass/fail status after manufacturing.
JingHongYi PCB (HK) Co., Limited is s supplier of innovative and high-grade PCBs to many companies across the globe. We cater to the rigorous electronic demands of many industries. Their emphasis on high-grade and functional PCBs has forced us to upgrade our testing facilities. We have been able to deploy an innovative and intuitive PCB testing facility to enable us to conduct our rigorous testing process. This means that for all our PCB supply batches, we conduct the functional test. This testing process means that we subject our PCBs to a wide range of inspections and standardized routines. This is used to determine their quality and suitability for onward supply to our customers. We care about our customers and their business. This is why we have integrated multiple test and inspection points throughout our production processes. All PCBs must pass all tests to be certified and verified for onward delivery to the necessary customer. These tests and routines include (but are not limited to):
Our PCB functional testing is carried out with a state of the art equipment. It is a comprehensive test routine that we have upgraded to provide more quality assurance for all our PCBs. These tests are used to ensure that all manufactured boards do not leave the production facility until they have passed certain tests and validations. If they are successful with our tests, they can then be packaged appropriately and shipped off to the customer. All our tests usually have accompanying quality reports. The goal of our tests is to maintain our world-class manufacturing standards and reputation. It is also to help our customers create efficient and effective products. This way, we ensure that we identify all potential defects before they leave the production facility. Defects identification is very important. This is because many deviations and errors in PCBs might affect reliability and functionality. Defects can be poorly soldered boards, missing components, damaged parts, poor PCB designs, and so on.
The importance of functional testing in PCBs
Our PCBs as it is being used in various important industries. From Military applications, and medical uses, to aerospace deployments, our PCBs are indispensable to many industries. Due to the criticality of these boards, we ensure that they have been designed and engineered for durability and serviceability. This is why we will stop at nothing to ensure their reliability and performance throughout their work life. To do this, we rely on the comprehensive PCB functional testing procedure. Among the various types of tests that can be done on any printed board, this is the most reliable and conclusive routine. It guarantees standardization and compliance to high performances. This test is more thorough than the in-circuit testing whereby individual components are tested for the soldered parts. Our functional testing is used to provide the final decision on whether the printed boards are certified for shipping and delivery or not. All fabricated PCBs are subjected to our holistic and comprehensive functional testing procedures. This test can be used to detect the following defects:
Integrity problems with power: The test can identify defects like low-frequency noise, excessive jitter, and excessive PDN ripple.
Distortion of signals and other defects: Too many signal distortions from various nets, bus signal skews, and other board behaviours/defects can be detected.
Incorrect current/voltage: This test can be used to detect incorrect current/voltage. An incorrect current/voltage can be a result of an excessive drop in IR, a missing component, or the incorrect placement of a component.
Due to the importance of our customers, we usually go through the pains of building customized PCB functional test equipment for our printed boards. This test usually involves the examination of various areas on the printed board. This is an expensive test that is used to guarantee the quality and standard of all printed boards from our production facility. This test is used to certify and confirm the quality of our PCB manufacturing and assembly process. It also guarantees quality and high yield for all our wholesale customers.
We are JingHongYi PCB (HK) Co., Limited, we are specialists in the manufacture and assembly of PCB components. As an EMS manufacturer, JHYPCB caters to various brands in electronics. We produce a wide spectrum of custom PCB components for our clients. We are a PCB manufacturing business-to-business company that supplies wholesale PCB components to many manufacturers of electronics and electrical products. Our PCB products can be found everywhere in the world. This is due to our manufacturing prowess and ingenuity. We have recently increased the footprint of our China-based facility to cater to many more businesses. JHYPCB is your most reliable and trusted PCB assembly brand in China. We offer a wide range of support services for many electronics/electrical product makers. We also cater to aviation, automotive, industrial, engineering, medical, aerospace, military, mechanical, and other industries with our futuristic LED/PCB products. Some of our core services include (but are not limited to):
A complete turnkey PCB assembly system
A complete supply chain network for the sourcing of components, and so on.
An integrated testing and quality assurance facility to ensure/validate the fitness/suitability of all PCBs.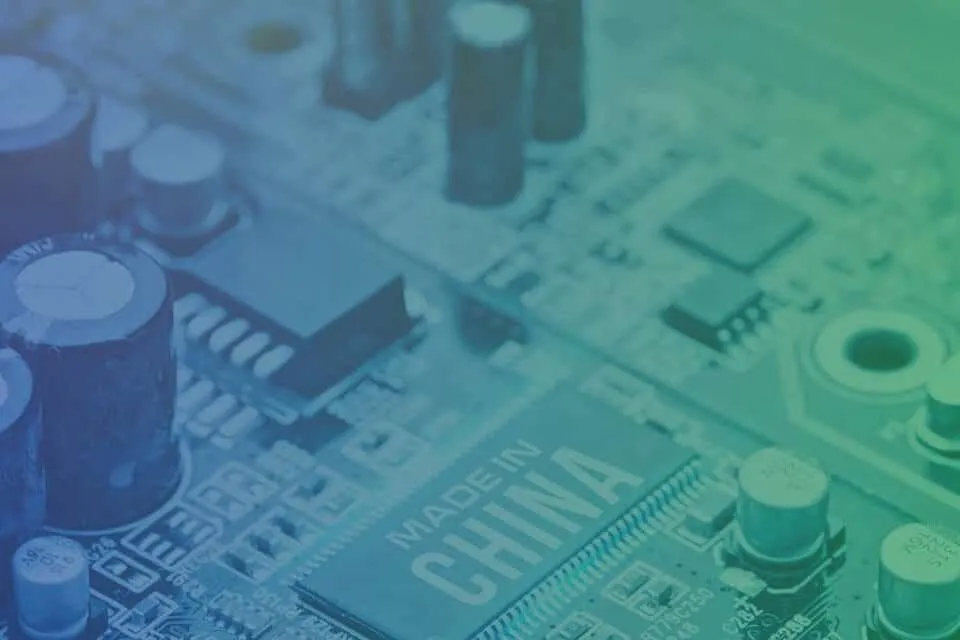 Why Choose China PCB Assembly Manufacturer?