Multilayer PCB Assembly Service
As a trusted PCB assembly service provider, JHYPCB is committed to providing customers with fast turnaround and cost-effective multilayer PCB manufacturing and assembly services.
High Reliability Multilayer PCB Assembly Service
There is something you usually do not understand about China's multilayer PCB assembly services. This is the fact that they are very technical and complicated. Any minor error can ruin the entire project or make it to have less quality. This is why you will need the expertise of a company like JingHongYi PCB (HK) Co., Limited. JHYPCB is a professional PCB assembly company, specializing in prototype PCB assembly, small and medium volume PCB assembly, turnkey PCB assembly, flexible PCB assembly and other PCB assembly services.
It is fair enough to say that our services over the past decade have been nothing short of the best around. With our track record, you will definitely get value for money when it comes to multilayer PCB assembly.
Multilayer PCB Assembly Service
What Multilayer PCB Assembly Is All About?
Why Hire Us For Multilayer PCB Assembly?
It is true that there are many other companies rendering services related to multilayer PCBs. However, you need to understand that very few companies can help out when it comes to PCBs of this nature. This is why we are considered as a highly reputable company. For instance, we have the most experienced team around. They have a complete understanding about multilayer PCB assembly including how it can be executed without any hassle.
It is worthy of note to point out that their finished products are of the very highest quality. This is why our PCBs are always characterized by easy installation, fine finish, flawless functionalities, industry-approved designs, and great performance. We have experts who make the most complex and complicated details look very simply.
Due to the fact that we consider our reputation for every project undertaken, we will do everything possible to ensure you are getting nothing but the very best. Therefore, you don't have to doubt the quality of our services.
Our Multilayer PCB Assembly Services
In a bid to ensure you don't have to look elsewhere, we try to make all of the services related to multilayer circuit board assembly. This is why we render 2 types of services in relation to China multilayer PCB assembly. These are explained below for your understanding.
Circuit boards like these are expected to have 3 or more layers. These will be differentiated or separated by dielectrics via plate through holes (PTH). These are great options for those applications that are known to have increased circuit density. They are also perfect for those applications whereby layout as well as density can't be included inside one layer.
For more details on how to get the best of this service, it is recommended you contact us today. Our experts will provide more instances where it can be used for best results.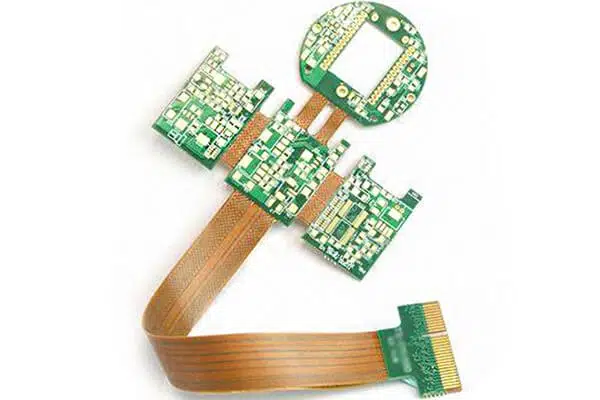 Multilayer Rigid-flex PCB Assembly
This is another service that we render at JingHongYi PCB (HK) Co., Limited. Printed circuit boards like these tend to have conductors on flexible and rigid circuit layers. These kinds of layers have the capacity to resist temperature. In other words, they are temperature-resistant. They can also resist static interference. Some applications where you will find these circuit boards are those used in military and medical fields.
Our Multilayer PCB Assembly Capabilities
For high quality multilayer assemblies to be carried out, you need to deal with a company that is well-equipped. At JingHongYi PCB (HK) Co., Limited, we have all the necessary modern equipment to ensure every project is executed according to plan. For the end-products to be of high-quality and meet industry standards, we carry out both manual as well as high speed inspection.
We have got the capacity to handle any kind of PCB assembly. Therefore, it doesn't really matter whether you want high volume or low volume multilayer PCB assembly. This is because we have the required capacity to ensure nothing goes wrong in such a process.
Highly Affordable PCB Assembly Services
Do you have a limited budget but would still want to experience the best of China multilayer PCB assembly services? Are you aware that most companies are quite expensive when it comes to rendering such services? The good part is that JingHongYi PCB (HK) Co., Limited as our services are tailored to suit your budget. They are highly affordable and budget friendly. Contact us now for more information.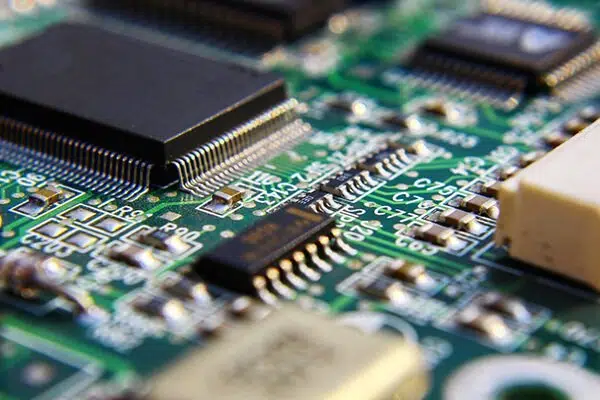 A multilayer PCB differs from a single-sided or double-sided PCB in that a multilayer PCB has at least 3 layers of conductive material. Multilayer PCBs are more complex to design and manufacture, but add routing and more functionality.
What are the benefits of multilayer PCBs?
The layers of the multilayer PCB are connected through plated holes and buried blind holes, which can realize functions that cannot be achieved by single-layer or double-sided PCBs:
The assembly density is higher, the volume is smaller, and the weight is lighter, which meets the light and miniaturization requirements of electronic equipment;
Due to the high assembly density, the connection between the components is reduced, the installation is simple, and the reliability is high;
Wiring can be added, thereby increasing design flexibility
Ability to build impedance circuits and form high-speed transmission circuits
The circuit and magnetic circuit shielding layer can be set, and the metal core heat dissipation layer can also be set to meet the special function requirements such as shielding and heat dissipation.
How to choose a multi-layer PCB assembly manufacturer?
Multilayer PCB manufacturing and assembly require specialized equipment and extensive experience. When choosing a multi-layer PCB manufacturing and assembly supplier, look at their manufacturing and assembly capabilities, quality control procedures, service responsiveness, and turnaround times.
What are the applications of multilayer PCBs?
Thanks to the weight and space advantages of multilayer PCBs, multilayer PCBs are widely used in many applications:
Shielding Applications
Controlled Impedance with Shielding
EMI/RFI shielding
Ground and power plane applications
Increased circuit density
Explore PCB Assembly Services