JHYPCB is a one-stop electronic manufacturing service company in China, providing customers with high-quality PCB manufacturing and assembly services.
PCB Fabrication and Assembly Manufacturer
JHYPCB is a China company that is into PCB manufacturing, components sourcing, and PCB assembly services. Due to the huge demands for electronic products today, there is a need for high-quality circuit boards that can stand the test of time. This is what JHYPCB (also known as JingHongYi PCB (HK) Co., Limited) can offer. Over the years, we have proven to render the best PCB fabrication and assembly services.
We have a very vast level of understanding about PCB assembly. This is due to the experts we have who can help to carry out any kind of task for your needs. In a nutshell, JHYPCB is one of the most reliable and trusted companies that render uncompromised one-stop PCB fabrication and assembly solutions. These are guaranteed to make electronic products and devices perform optimally.

The Best Electronic PCB Assembly Services
JHYPCB is a manufacturer that is existing to meet the needs of all and sundry when it comes to manufacturing and assembly of printed circuit boards. Some of the services we render are:
Custom PCB Assembly Services
For customers who want something different from what has been listed above, it is recommended to contact our support team. Please provide specific information based on lead-time, parts procurement, types of assembly, components, and their packaging. With these details, the experienced team of JHYPCB will render the best services related to custom PCB assembly.
Uncompromised Testing Capabilities
Testing is very important in the process of PCB assembly. This is because it ensures that faults/problems are detected and identified before such items are released into the market. The testing capacity of JHYPCB is second to none. To ensure your PCBs are free from any form of defect, we always carry out a comprehensive and thorough testing process. These include:
Visual Inspection
X-ray Inspection
Automated Optical Inspection (AOI)
Functional Testing
In-circuit Testing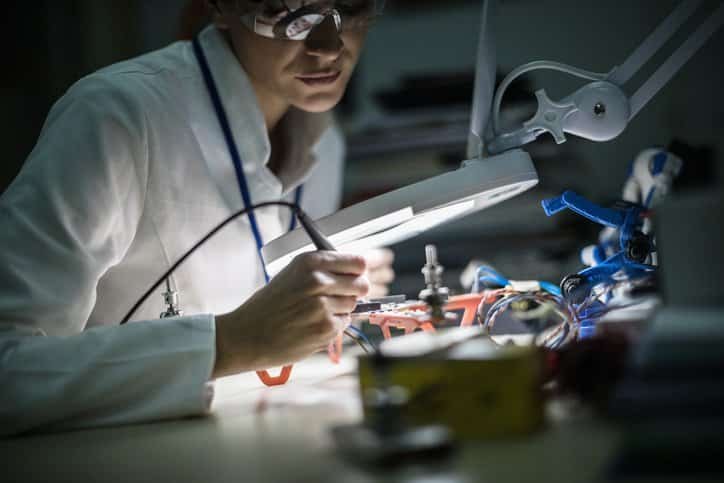 Why Trust Our Electronics Manufacturing Services?
At JHYPCB, we have managed to understand one thing over the years. This is the fact that manufacturing of PCBs is not enough. Instead, such items have to be a combination of innovation and compliance. These are areas we have proven to stand out from our competitors in recent times. For instance, we invest heavily in ensuring our experts gain the most updated knowledge about PCB manufacturing and assembly. This is why they assemble PCBs that are reliable and durable.
Again, we are a reliable and trusted Chinese PCB manufacturer. Our PCBs have met the various stipulated government requirements. This means they are 100% safe to use. You don't have to worry about long-term complications or effects while they are used. They are lead-free and contain RoHS-Compliant Substrate Materials.
For more details about our PCB assembly services, contact us today. We will be available to provide all the necessary explanations.
Contact JHYPCB today for a PCB quote or to discuss your project. We are dedicated to delivering advanced PCB solutions tailored to your needs.
Why JHYPCB is Your One-Stop PCB Solution Provider?
JHYPCB offers end-to-end contract manufacturing including component procurement, PCB assembly, quality control, programming, encapsulation, functional testing, packaging, and global shipping – saving you the headache of communication barriers, component quality issues, and inventory challenges.
With our factory, JHYPCB is the original manufacturer providing PCBs directly from the source. Our 60,000 square feet facility and 15 years of manufacturing expertise allow us to utilize advanced production equipment and systems to streamline every process.

As your one-stop service provider, we handle everything from PCB fabrication and IC components to programming, testing, and enclosure assembly – solving all your production needs under one roof.
Prototype to Mass Production
Our intelligent materials management, order scheduling system, and flexible production lines enable us to deliver rapid prototyping and small-batch services with ease.

With robust supplier networks, state-of-the-art MES systems, and capabilities for 24-48 hour rapid deliveries, JHYPCB ensures the fastest turnaround times.

JHYPCB's dedicated team, including 12 procurement experts, 18 project engineers, and 56 quality control specialists, is always on hand to tackle design and production challenges.

By implementing MES systems across processes and achieving certifications like ISO9001:2015, ISO14001, ISO13485, and ISO/TS 16949, we meet international quality standards.

Excellent After-sale Service
With round-the-clock online after-sales service, flexible warranty policies, follow-up tracking, and full technical support, we promptly resolve any issues.

Excellent Customer Reviews
After 15 years of providing excellent efficiency, quality, and service, JHYPCB enjoys outstanding industry reputation and remains customers' most trusted hardware partner.