JHYPCB is a one-stop electronic manufacturing service company in China, providing customers with high-quality PCB manufacturing and assembly services.
PCB Fabrication and Assembly Manufacturer
JHYPCB is a China company that is into PCB manufacturing, components sourcing, and PCB assembly services. Due to the huge demands for electronic products today, there is a need for high-quality circuit boards that can stand the test of time. This is what JHYPCB (also known as JingHongYi PCB (HK) Co., Limited) can offer. Over the years, we have proven to render the best PCB fabrication and assembly services.
We have a very vast level of understanding about PCB assembly. This is due to the experts we have who can help to carry out any kind of task for your needs. In a nutshell, JHYPCB is one of the most reliable and trusted companies that render uncompromised one-stop PCB fabrication and assembly solutions. These are guaranteed to make electronic products and devices perform optimally.

The Best Electronic PCB Assembly Services
JHYPCB is a manufacturer that is existing to meet the needs of all and sundry when it comes to manufacturing and assembly of printed circuit boards. Some of the services we render are:
Custom PCB Assembly Services
Quick Turn PCB Assembly Service
Prototype PCB Assembly Service
Low-cost PCB Assembly Service
Components Sourcing Services
Low volume PCB Assembly Service
Mid Volume PCB Assembly Service
High Volume PCB Assembly Service
SMT PCB Assembly Service
Through-hole PCB Assembly Service
Mixed PCB Assembly Service
Turnkey PCB Assembly Service
Consigned PCB Assembly Service
Lead-free PCB Assembly Service
Advanced Assembly PCB Service
Custom PCB Assembly Service
Multilayer PCB Assembly Service
Flexible PCB Assembly Service
BGA PCB Assembly Service
LED PCB Assembly Service
PCB Assembly Rework Service
PCB Conformal Coating Service
Manual Soldering Service
Testing And Inspection
X-ray Inspection
Laser Cut SMT Stencil
And More
For customers who want something different from what has been listed above, it is recommended to contact our support team. Please provide specific information based on lead-time, parts procurement, types of assembly, components, and their packaging. With these details, the experienced team of JHYPCB will render the best services related to custom PCB assembly.
Uncompromised Testing Capabilities
Testing is very important in the process of PCB assembly. This is because it ensures that faults/problems are detected and identified before such items are released into the market. The testing capacity of JHYPCB is second to none. To ensure your PCBs are free from any form of defect, we always carry out a comprehensive and thorough testing process. These include:
Visual Inspection
X-ray Inspection
Automated Optical Inspection (AOI)
Functional Testing
In-circuit Testing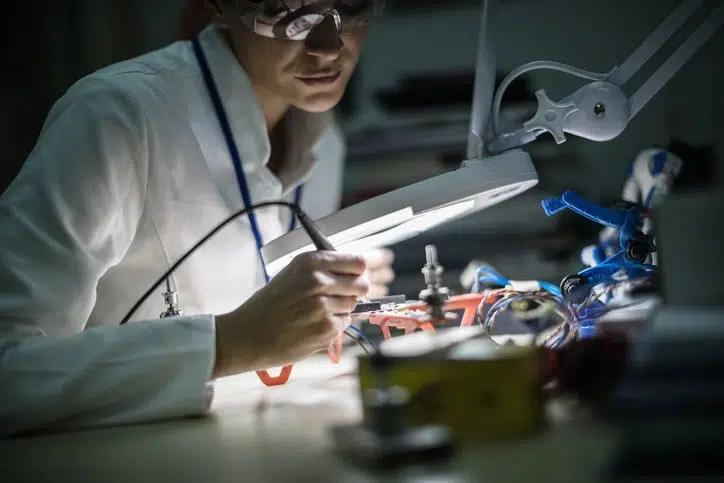 Why Trust Our Electronics Manufacturing Services?
At JHYPCB, we have managed to understand one thing over the years. This is the fact that manufacturing of PCBs is not enough. Instead, such items have to be a combination of innovation and compliance. These are areas we have proven to stand out from our competitors in recent times. For instance, we invest heavily into ensuring that our experts gain the most updated knowledge about PCB manufacturing and assembly. This is why they assemble PCBs that are reliable and durable.
Again, we are a reliable and trusted Chinese PCB manufacturer. Our PCBs have met the various stipulated government requirements. This means they are 100% safe to use. You don't have to worry about any long-term complications or effects while they are being used. They are lead-free and contain RoHS-Compliant Substrate Materials.
For more details about our PCB assembly services, feel free to contact us today. We will be available to provide all the necessary explanations.