What is Turnkey PCB Assembly?
Most electronics startups find the traditional ways of sourcing PCBs to be cumbersome thanks to costly, slow, and error-prone processes. Fortunately, the choice of turnkey PCB assembly is now available to businesses that will wish to receive circuit boards for products within the shortest interval. If you wish a competitive edge up the market, you would like PCBs that are able to use in order that you'll develop, test, and introduce new products before your competitors do. And that's where turnkey PCB assembly makes a difference.
PCB manufacturing requires a posh procedure to make sure that the finished product delivers a seamless performance. You'll outsource your PCB manufacturing to a turnkey PCB manufacturer. A turnkey manufacturer will provide you with a one-stop solution for reliable printed circuit board production. You are doing not much must cope with multiple vendors for PCB production and assembly. A turnkey PCB assembly will handle each stage of production, from procurement of components to the style of the boards.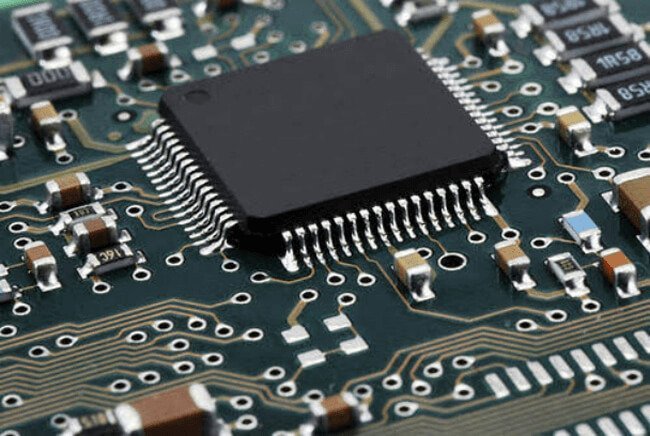 Turnkey PCB Assembly offers a whole setup of electronics with the essential solutions to get each completed item. Necessarily, our company JHYPCBA is relied on. When an order is placed by any customer, our supplier takes care of all instruments, different from prototyping to incomplete buying assembly, and also product packaging. A turnkey PCB manufacturing solution can facilitate the planning, fabrication, and assembly of your boards, including testing, packaging, and shipping the ultimate product. The manufacturer agrees to totally design, construct and equip the assembly facility and switch the project over to the purchaser after it's able to be used immediately.
Benefits of Turnkey PCB Assembly
Using turnkey PCB assembly provides plenty of benefits to startups. The main benefits are included:
Single Point of Contact
With traditional PCB assembly, startups must quote and verify their PCB design files with various suppliers in numerous phases. Having to coordinate with multiple vendors can easily overwhelm a tiny low business, as just one error or change can create a ripple effect of delays and low-quality items across the PCB supply chain. In contrast, once you onboard a turnkey PCB assembly partner, you simply must manage one point of contact. this implies you'll be able to initiate immediate order changes with one telephony to the seller who's accountable for all phases.
One supplier suggests one quote, one bill, and one call may end up in prompt and also effortless modifications. If you're managing several suppliers, one small modification can produce a causal sequence of hold-ups further as cost adjustments across your suppliers. You likewise may have a more difficult time finding the best person to begin your modifications. By picking a turnkey PCB assembly service provider, you'll make sure that the person your reprehension is educated about your task and may quickly answer your questions additionally as apply modifications to your order.
High-quality product
Since turnkey PCB assemblers often work with professional PCB manufacturers, you'll be able to expect good board quality and fine soldering on surface mount components. We are professional assembly manufacturers and use solder resist, high-quality laminates, and silk-screen techniques. Although we'll reduce costs by forgoing silk-screen printing, it's more impressive to possess our startup's logo and name printed on the board. Also, specialist assembly of SMT parts grips a reflow oven and correct automated positioning for melting solders. The results are perfect solder joints, even on the littlest of microprocessors, or components with closely spaced pins. The high-quality product is bound to impress investors and venture capitalists.
With turnkey PCB services, we are building high-quality products. Turnkey suppliers make sure that you get finished boards with a seamless finish that bears your name and logo. Turnkey manufacturers can solder the surface mount parts with precision, providing you with a product with a high market price.
Prototyping
Producing prototypes has really traditionally been an expensive and also very slow-moving procedure. Multiple suppliers, slow lead times, and out-of-stock or hard-to-get parts contribute to the difficulty. Turnkey PCB assembly helps you construct and fine-tune your prototypes faster and further the maximum amount more efficiently, obtaining your product to plug quicker.
A turnkey PCB manufacturing service helps you prototype the circuit boards before you manufacture them on an oversized scale. Prototypes facilitate you're checking off the PCB design and allow you to perform a top-quality check. Any error or redundancy within the manufacturing process is traced with prototypes. you'll be able to remove these errors before you initiate any process. These errors can sway be very costly if not detected in time.
Saves Time
Another key advantage to using turnkey PCB assembly is that you just can release time to devote to other critical areas of our startup. You don't need to spend valuable time sourcing quality parts – the supplier does it for you. The working hours you save are often geared towards improving the performance of your final product. the power to trace orders in real-time, let alone short lead times, will make sure you enjoy faster time to promote while delivering quality products to your customers. to not mention, handling one company rather than a full PCB house, several component suppliers, and an assembly house also can save precious hours and make it simpler to manage the operation.
Turnkey PCB assembly services facilitate you to save lots of your valuable time to devote to other business demands. you're not required to have interaction yourself within the assembly of quality parts constantly. A turnkey manufacturer will effectively cater to the requirements of the manufacturing process.
Cost Reduction:
With a turnkey contract, you'll minimize or eliminate the necessity for multiple vendors to require care of the manufacturing process. Turnkey services also share good working relationships with component manufacturers, and you'll be able to economize on the parts.
A turnkey PCB assembly manufacturing company will supply you with the desired services to smooth the manufacture of PCBs. You can save time and bring down manufacturing expenses with a turnkey service.