Our approach towards rendering the best PCB fabrication and assembly services is to ensure you are getting nothing but the very best. This is based on our core value as a company – ensuring you are getting value for money. PCB fabrication is the process through which circuit board designs are transformed into physical structures. In order to ensure the process is successfully carried out, we usually follow the specifications that you must have provided.
As a trusted company when it comes to PCB fabrication and assembly services, we adopt fail-proof techniques for all of our customers. Some of them include imaging of desired or preferred layout on laminates (copper clad), drilling of holes for vias, through hole pins, mounting holes, plating pin holes as well as via holes, addition of protective coating to the surface, and many more. There are times when a finishing will have to be added to the surface's copper areas.
Our PCB Fabrication and Assembly Services?
The first thing you need to understand is that PCB fabrication isn't a process of design. Instead, it is an activity that requires the expertise of a trusted and professional company like JingHongYi PCB (HK) Co., Limited. This may not be an activity that involves design. However, such process of fabrication will be carried out based on the specifications you have provided.
In case you need our need our help with regard to recommendations, feel free to contact us. Our experts have very vast knowledge and understanding about PCB fabrication and assembly. Therefore, you can be rest assured that their contributions can help your project become a huge success. Are you confused on areas like trace parameters, via locations & types, layouts and ideal materials? There is no need to rack your brains because JingHongYi PCB (HK) Co., Limited is existing to help out in the best way possible. There is no doubting the fact that you will find our services very helpful.
Our utmost priority and concern is to ensure that the fabrication process of your PCB is carried out as planned for optimum performance. There are some factors that influence this process though. These are:
The manufacturability of your circuit board is reliant on some choices/decisions pertaining to design. For instance, the clearances existing between surface elements need to be adequate. Also, your selected material and board edge need to have very high CTE (Coefficient Thermal Explosion). This makes it ideal for instances that have to do with no-lead soldering. Again, if your designs are meant to have panels, the manufacturability will be significantly affected.  
All of these need to be taken care of by an expert company like JingHongYi PCB (HK) Co., Limited. Even though we will be handling only the process of PCB manufacturing and assembly, our experts can also make helpful recommendations.
Depending on what the board is going to be used for. It is therefore, important your board is built in a way that it is equal to the application which it will be used in. This helps in avoiding problems related to board failure. In a situation whereby you are confused about the best board specifications, feel free to ask our experts at JHYPCB. They will provide the right answers that will ensure your applications perform optimally once the boards have been completed.
Why Hire Us for PCB Fabrication and Assembly?
It is true that there are lots of PCB fabrication and assembly manufacturers. However, you need to understand that most of these companies will always struggle when it comes to meeting your expectations. Don't forget that hiring the wrong PCB fabrication and assembly manufacturer can have some implications. For instance, apart from the PCB development being affected, it can end up preventing your application from working as expected.
This is why you should always go for a company that understands the process of PCB fabrication. With such, you have the best chance of getting printed circuit boards that have been manufactured with premium quality. There is no need being worried because JHYPCB can help you out. We have handled different types of PCB fabrication processes in the past. These have all been successful due to our high level of expertise.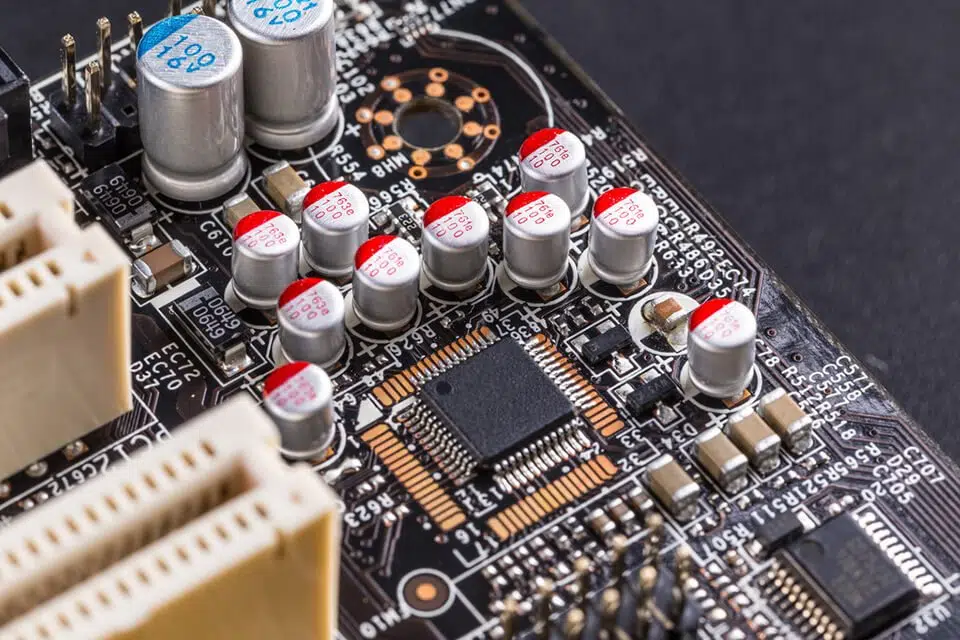 Are you worried about our process of carrying out PCB fabrication? It is possible you have hired the services of other companies in the past but couldn't understand how they render PCB manufacturing and assembly services. At JingHongYi PCB (HK) Co., Limited, we try as much as possible to be transparent while rendering services of this nature. For instance, our fabrication techniques for printed circuit boards are simple and effective. They will ensure your expectations are met without any kind of compromise. For more details about the techniques that we adopt, it is recommended you contact us today.
Our PCB Manufacturing and Assembly Explained
The process of manufacturing circuit boards is very complex. After starting with product concept, its ending will be the PCB assembly. In-between all of these, there is creation of schematic to ensure the net connectivity is captured. Once all the components have been soldered, there is going to be integration of the entire board into your system. There are lots of details involved in the process of manufacturing such circuit boards. Fabrication tends to be one of such.
It is the process by which the raw board is built. This is usually the foundation where PCB assembly will take place. Prior to when such board is built, there are design details that must be completed. Before our experts will commence the fabrication process, the following factors must be considered. These are controlled impedance layers, board layer stackup & configuration, copper balancing, considerations on PCB panelization and many more.
Once the design is complete, data files on fabrication and assembly will then be generated and sent over to us. Your circuit board will be fabricated based on such files. Once again, JingHongYi PCB (HK) Co., Limited is an expert company when it comes to handling projects like these. Be rest assured that there won't be any mistake or errors.