Separately from the PCB prototype PCB assembly services, JHYPCBA also offers low-volume PCB assembly service for our buyers. Our price structure makes your purchase of small batch PCB assembly the foremost satisfied one. Try our instant online quote to urge the worth. We understand the value of low-volume PCBs is critical for your profit, so if you discover our price is over another competitor, please allow us to know, we are going to sure match it and beat it! Quality is another consideration for you to assist retain your customers. We'll never sacrifice quality though our price is so competitive. We guarantee the standard through differing kinds of checks and tests.
The delivery of low-volume orders may be as quick as quick turn prototype PCB assembly service if you decide on similar courier services. Just in case you wish for a more budgetary way of shipping, please get in touch with our salespeople for other choices. Perhaps the foremost renowned artisan in human history is Leonardo sculpturer, whose interests and skills spanned many fields, including architecture, aeronautics, and other sciences. Before the commercial revolution, skilled artisans were in high demand when everything was hand-made. Of course, this also meant that everything was noticeably unique—a characteristic which will be great for collectors but not such a lot for manufacturing.
What is Low Volume/ Small Batch PCB Assembly?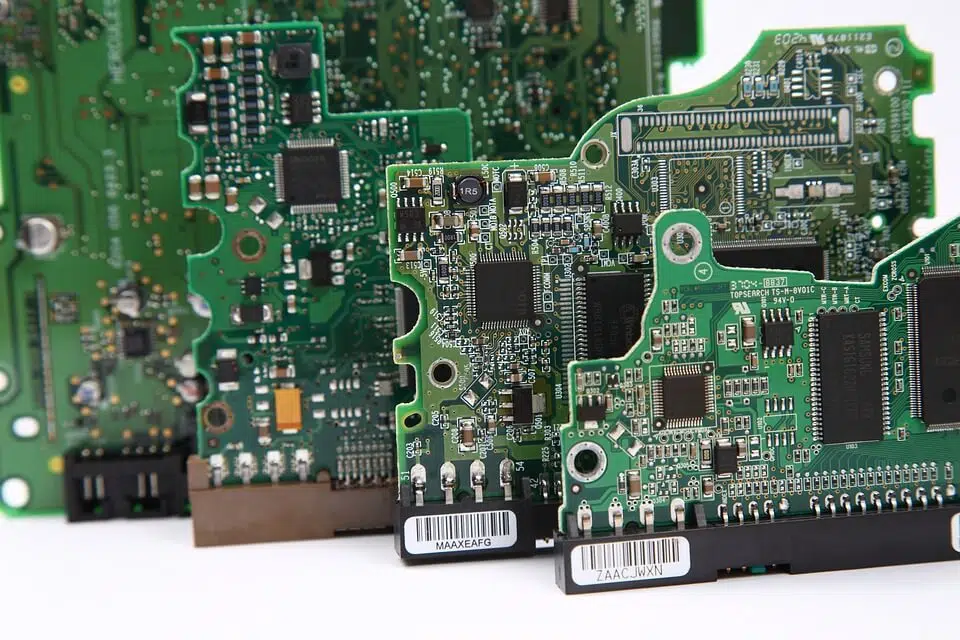 Low volume PCB assembly is your bespoke solution for well-defined flexibility for mounting components on a relatively small batch of bare boards! If you're observing a brand-new launch, a coffee cost PCB prototype is an absolute necessity. After all, you are doing not need a situation where you're addressing errors after an oversized production run. These are a number of the explanations that you simply need a partner that focuses on Small-batch PCB assembly (Low volume PCB Assembly), where small-batch printed circuit boards are reliably put together.
We offer you the ability of low volume PCB Assembly, small-batch PCB prototypes, low-cost PCB fabrication, and little run PCB manufacturing that meets your bespoke requirements. Our advanced PCB manufacturing facilities in China; are fully equipped to produce your prime quality and low-cost printed circuit boards. Additionally, we also offer turn-key PCB assembly services with quick turnaround times.
We are equipped with advanced manufacturing facilities to handle the toughest jobs meeting the standard evidently. At JHYPCBA, we also offer turn-key PCB assembly services for low volumes wherein we be sure of the complete PCB assembly right from parts procurement, PCB fabrication, final assembly, testing, and delivery. Being a number one manufacturer offering low volume PCB assembly services, we assure you that your assembly job is entirely innocuous, and is completed in a quick turnaround.
Benefits of Low Volume PCB Assembly
Here are some benefits of Low Volume/Small Batch PCB Assembly:
Perfect for new Products
Low Volume PCB Assembly works well for OEMs who are building new products or for startups who are undertaking a replacement launch. the tiny batch printed circuit board ensures there's enough scope to check the merchandise efficacy before you undertake the production of huge batches.
Low-Cost PCB
With a partner that makes a specialty in Low Volume PCB Assembly, you furthermore may tend to enjoy a big cost advantage. The PCB Assembly service would have already got existing relationships with vendors and thereby part procurement is possible at optimal rates despite the actual fact that your requirement is little.
PCB Testing
The advantage with low volume PCBs is additionally that you just can undertake robust testing mechanisms. This successively ensures an easy understanding of whether any repairs or replacements are needed.
Bare board design changes
Small production runs also make sure that it's easy to create any design changes that will be deemed necessary before any large production runs are undertaken.
Higher performance classification
Small batch PCB assembly orders are more likely to focus on critical applications like medical devices, aerospace, or automotive systems, which usually must meet IPC classification 2 or 3.
Must meet higher quality and reliability standards
Boards for serious system applications need advanced superiority than for other electronics systems. Therefore, a high level of quality and reliability is required since these boards are irreplaceable, and failure can cause catastrophic results.
JHYPCBA's Low Volume PCB Assembly Service Offerings
At JHYPCBA, we provide the following services to make better the quality of low-volume PCB assembly.
Design for Manufacturing Services (DFM):
With this service, we make sure that the assembly process is running smoothly and speedily with no errors. To form this, happen, the experts at JHYPCBA carefully analyze and validate the clients' documents like Bill of Materials (BOMs), circuit diagrams, Gerber files, and assembly drawings. We also work closely with customers to know their requirements before ordering the parts for the assembly and starting the fabrication process. Therefore, our Design for Manufacturing Services (DFM) helps reduce errors, and speed up the assembly process, whilst enabling us to deliver the merchandise with no delays and at an occasional price.
Design for Testing Services (DFT):
With this service, we allow our customers to make their minds up on fixtures and probe types, whilst making them understand the restrictions of testing procedures. By combining expert knowledge with professional support processes, we make sure that the PCB assembly is completed the way you wish it.
Purposes to Pick us to Build your Low Volume PCB Assembly
JHYPCBA's ability in small batch PCB assembly services includes the following:
We have multiple assembly lines to fulfill the foremost demands of customer requirements.
We provide prototypes even for prime density printed circuit board assemblies, as soon because the design is finalized. This helps the shoppers get a concept of how their PCBs look within the finish.
We are experienced in working with an enormous range of materials and have excellent expertise in hand and wave soldering.
All small batch PCB assembly undergoes rigorous quality checks and inspections before they're dispatched to the customers' end.
We have a highly experienced quality team who stringently check the whole card assembly to make sure the components are working as per the client's requirements.