Add a header to begin generating the table of contents
When it comes to the manufacture of PCBs in Europe, the continent has a long and rich history. In today's world, PCB manufacturing is a regular practice in Europe. Many PCB prototype Europe companies specialize in various PCB services across the continent. Many of these brands are in direct partnership with Chinese PCB prototyping companies.
This is why there is such a huge investment in PCB manufacturing. Many PCB prototype Europe companies specialize in core services like PCB prototyping, assembly, and mass production.
Engineers and product developers across Europe continuously seek ways to accelerate innovation and shorten time-to-market for new electronic devices. Access to rapid, high-quality PCB prototyping services locally can provide game-changing benefits.
When you need functional PCB prototypes developed quickly for testing and verification, partnering with an expert PCB manufacturer right in Europe offers clear advantages over sourcing from overseas.
Rapid PCB prototype services enable faster iteration of your designs, on-demand manufacturing, and quicker delivery of boards. This results in sped-up product development cycles cost savings from being able to test concepts faster, and reduced risk by identifying potential issues early on.
Local supply chains and geographic proximity to your European PCB manufacturer also ensure you have an engaged, responsive partner for quick-turn fabrication and assembly. Communication is easier in your time zone, and you avoid long lead times or delays associated with shipping from overseas.
This definitive guide will cover everything you need about on-demand PCB prototype services in Europe. You'll learn how to select the right supplier for your specific prototyping needs, what to expect during the PCBA process, and top tips for getting your boards fabricated rapidly so you can accelerate innovation.
Whether you need multilayer boards, RF/microwave PCBs, flex PCBs, or specialized materials, this guide will help you find the best European partner for fast, high-quality PCB prototypes. Let's get started!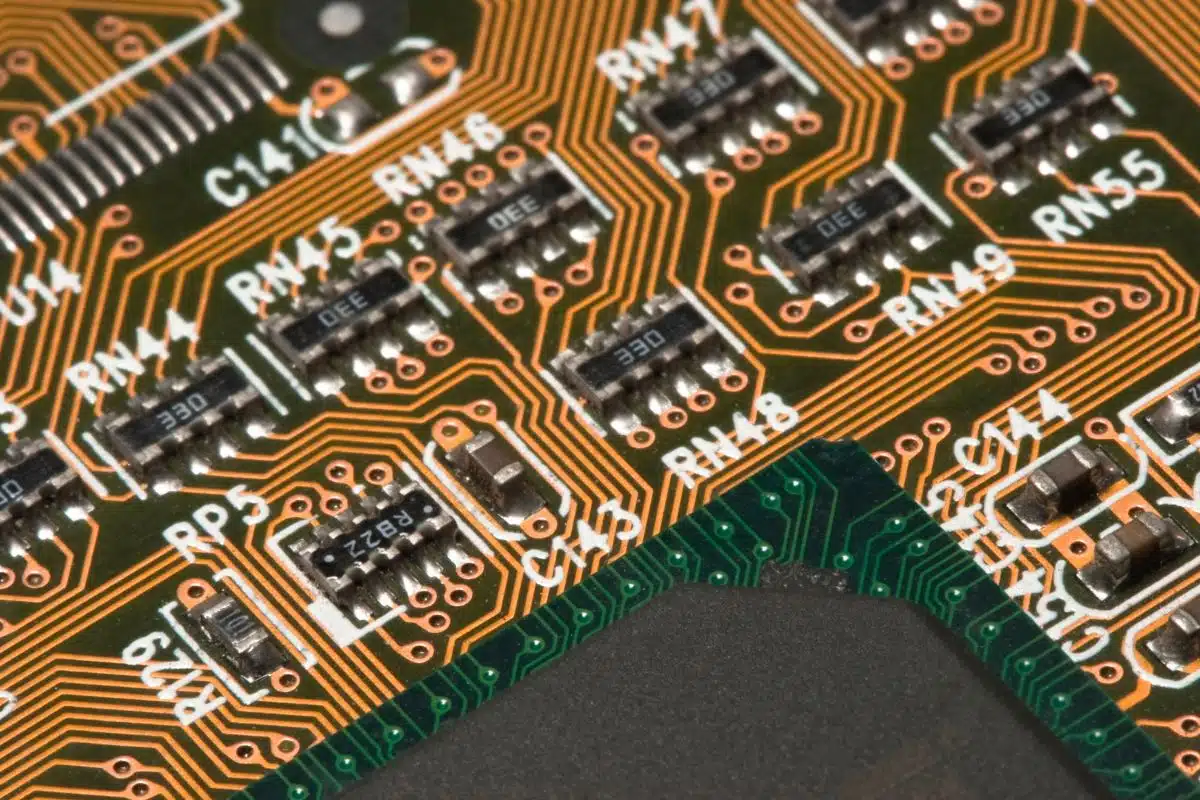 PCB Manufacturing and Development in Europe
Europe has long been at the forefront of PCB technology and is home to numerous advanced manufacturers serving industries from consumer electronics to automotive, aerospace, industrial, and more.
Many major PCB manufacturers have European production facilities to support local prototyping and volume production needs. The European PCB industry generates over $5 billion in revenues annually.
European PCB manufacturing hubs include Germany, Austria, the United Kingdom, Ireland, Italy, and the Nordic regions. These countries offer a strong electronics supply chain.
Germany is a powerhouse, accounting for almost half of Europe's PCB production. Many automotive, industrial, and defense companies are based here.
The UK and Ireland also have thriving electronics design clusters that rely on local PCB manufacturers to enable rapid prototyping.
Advantages of manufacturing PCBs in Europe include technical expertise, IP protection, supply chain proximity for faster delivery to customers, and support for cutting-edge PCB technology.
European facilities are leveraging advancements like HDI PCBs, rigid-flex PCBs, embedded passives and components, and more. This supports more highly integrated, miniaturized electronics.
Strict quality standards and environmental regulations also ensure the production of high-reliability PCBs. Many manufacturers are ISO 9001 certified.
In summary, Europe's deep electronics engineering talent, long history of PCB innovation, and advanced manufacturing capabilities make it a prime region for PCB production and new technology development. Both small prototypes and volume production runs benefit from local supply.
PCBs in Electronic Devices
PCBs are a common feature of various electronic devices. You can easily detect them on electronic devices. PCBs are the green boards that are used to make the internal layout of the majority of devices.
Depending on the design's form factor, capacitors, batteries, resistors, operational amplifiers, and inductors are usually attached to the PCBs.
The design form factor is a specification that contains important layout details of the PCB, such as the size, shape, and various other physical elements of the PCB.
The form factor of the PCB design also involves the mounting schemes, chassis, and board configurations.
PCBs are very useful in today's electronic devices because they have mechanical and electrical features. This is why they are in great demand across the mechanical and electrical industries.
These days, PCBs are made from rigid boards that are string enough to withstand extreme conditions. However, flexible PCBs make up 10% of the products in the market. The other 90% are made up of rigid boards.
Because of their various benefits, PCBs are useful for various modern electronic devices. These products are made from lightweight materials, and they don't cost much to produce.
PCB prototype Europe: An overview of the industry.
PCB prototype Europe is responsible for several high-grade PCB products. This is an industry that is responsible for PCB fabrication. This industry is majorly responsible for supplying quality PCBs to different electronic assemblers, end users, and system manufacturers in Europe. Many electrical and electronics industries usually gain directly from PCB prototype Europe companies. This is because they can reliably get assembled circuit boards at reduced prices.
Within the European Union, there are approximately 300,000 individuals that specialize in electronics design and assembly. The European PCB prototype market is growing rapidly. A lot of companies are putting a lot of effort into developing and delivering great products.
There are many PCB prototype Europe companies that are focused on the development of PCB prototypes that are applicable in various fields. Due to the consequent improvement of the market, there are a lot of brands that focus on PCB manufacture and development.
PCB prototype in Europe versus China
Electronic manufacturing companies all over the world are usually caught in a cost-benefit analysis of PCB prototypes in Europe against that of China. Many purchasers usually tend to ask questions about which PCB prototype is cheaper. Europe or China?
Some customers try to solve this mystery by buying similar PCB products from Chinese and European PCB manufacturers. They usually go ahead to compare the price and the quality differences.
Depending on the review, it was discovered that both products have the same quality. However, the price was discovered to be significantly different. The Chinese board came back over five times cheaper than the board bought in Europe.
Service areas of PCB manufacturers in Europe
Many European PCB manufacturers specialize in manufacturing quality measurement, aviation, and medical technology.
When it comes to the key service areas of PCB manufacturers in Europe, there are several. The main services are:
Production and assembly of PCBs involve sourcing products and fabrication from unique design layouts and blueprints.
PCB printing services involve printing elaborate elements onto the PCB board to enhance functionality and produce its intended performance.
They also offer PCB repair services whereby the boards are fixed and repaired by applying specialized and holistic processes to correct defects and damages. Many PCB repairs usually involve professional corrective actions to fix damages and breakages.
PCB prototyping services involve a sample production of final designs to check for defects and effect corrective measures before total production is started.
They also manufacture PCBs and distribute them to customers in Europe and elsewhere. They specialize in manufacturing custom-designed PCBs and generally printed circuit boards for many customers.
They also specialize in supplying PCBs to various industries, such as the automotive industry, the military, aerospace, LED lighting, and telecommunications industries.
Many PCB prototype Europe companies also specialize in soldering circuit boards. Soldering is an essential element of PCBs as it is used to bind together the different components of the product.
Finding the Right PCB Manufacturer in Europe for Your Needs
When looking for a PCB prototyping partner in Europe, you need an experienced manufacturer with the technical capabilities to meet your specific requirements. Here are some key factors to evaluate:
Technical Capabilities
Do they specialize in quick-turn prototyping vs. high-volume production?
What PCB materials, layers, tolerances, and densities can they support?
Do they offer advanced capabilities like HDI, controlled impedance, and flex/rigid PCBs?
What design rule checks and DFM analysis do they provide?
Services Offered
Experience & Expertise
How long have they been in the PCB industry serving customers in Europe?
Do they have expertise in your specific product field or industry?
What complex PCB projects have they completed in the past?
Quality & Certifications
Are they ISO 9001 or other certified?
Do they have a reputation for consistently high-quality standards?
Can they provide PCB quality reports and documentation?
Customer Service
How responsive are they to quotes, feedback, and issues?
Is local sales engineering support available?
Do they offer online order tracking and project status updates?
By evaluating PCB manufacturers in Europe across these criteria, you can find the best match for your specific prototyping needs regarding capabilities, quality, expertise, and service.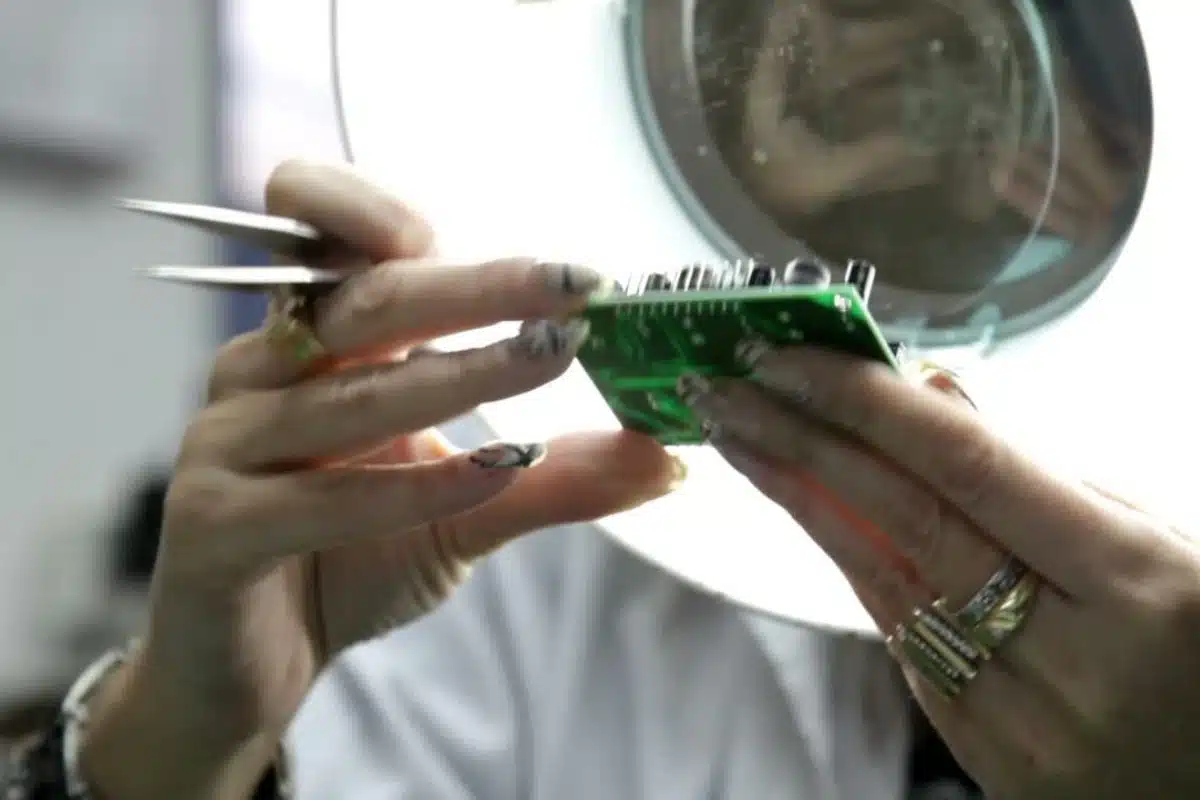 Getting Your PCB Prototype Made and Delivered Fast in Europe
When you need functional printed circuit boards in the shortest possible timeframe for design verification and testing, relying on a PCB manufacturer specializing in quick-turn prototyping is key. Here are some tips for ensuring rapid fabrication and assembly:
Leverage Quick-Turn Production
For the fastest turnaround, look for suppliers with dedicated quick-turn lines and production workflows optimized for prototype PCBs in small to medium quantities, not just high-volume production.
Ask About Typical Lead Times
Inquire about the PCB manufacturer's typical lead times for prototype boards. Many leading European companies can deliver full turnkey PCB assembly in 5-7 days and bare PCBs in 2-4 days.
Optimize Your Design for Manufacturability
Work closely with your supplier's engineering team to design your boards with DFM in mind. This avoids delays from needing re-spins due to producability issues.
Prepare Manufacturing Data Upfront
Have your Gerber, drill, netlist, BOM, and other required data ready to submit with your order to avoid back and forth that can interrupt time.
Choose Local Priority Shipping
Use a courier service and request prioritized production & shipping for the fastest possible delivery of your prototypes from the European PCB factory.
By partnering with an expert quick-turn PCB provider in Europe and taking steps to optimize the production process, you can slash weeks or even months off your development schedule.
PCB Prototyping Process Step-By-Step
To set realistic expectations when rapid prototyping your boards in Europe, it helps to understand the full PCB manufacturing process used by most suppliers:
PCB Design
Work closely with your manufacturer's engineers to design for manufacturability and avoid issues. Follow their design rules.
CAM Processing
Your Gerber, drill, netlist, and BOM data will be validated and optimized for the specific equipment at the PCB factory.
PCB Fabrication
The circuitry blueprint defined in your design files will be physically fabricated onto the copper layers through processes like photolithography.
Solder Paste Stencil
A metal stencil will be laser cut to apply solder paste for surface-mount components during pick-and-place assembly.
PCB Assembly
SMT components on the top and bottom will be precisely placed and soldered to the board. Through-hole parts may also be wave-soldered.
Inspection and Testing
100% AOI optical inspection validates quality. Testing like flying probes, boundary scans, or automated functional tests can also be utilized.
Delivery
Your requested courier will ship your prototype boards from the European manufacturer to your location.
While you may not be directly involved in every step, understanding the sequence helps set proper expectations for manufacturing times based on your board's specifications, quantities, and delivery destination.
Key Considerations for Your European PCB Prototype
To get the best results from rapid PCB prototyping in Europe, here are some key technical factors to consider:
Layers
2-layer boards have the fastest fabrication times, but consider 4-6+ layers if higher routing density is needed.
Materials
FR4 glass epoxy is standard. Ask about high-frequency materials like Rogers if needed.
Finishes
HASL lead-free solder coating is typical for prototypes. Other finishes like ENIG or immersion silver are available.
Tolerances
Laser cutting and precise machinery enable high tolerances. Ask your supplier about capabilities.
Impedance Control
If your design requires controlled impedance, ensure your partner can deliver this or other advanced requirements.
Quantity
Optimal quantity balances cost savings and timeline. 10-50 boards are common for initial prototype testing.
Testing
Add testing like flying probe electrical or functional tests for added quality assurance.
Planning requirements like layers, quantities, materials, tolerances, and testing upfront ensures your European PCB partner can rapidly deliver prototypes optimized to your specifications.
Getting Your PCB Prototypes Fast in Europe
Quick-turn PCB prototyping within Europe provides key benefits for engineers, designers, and engineering teams that need to accelerate development and product testing.
Partnering with an expert European manufacturer that provides rapid fabrication, assembly, quality assurance, and delivery enables you to receive boards back in 5-7 working days in many cases.
By selecting a PCB company with strong technical capabilities tailored to prototyping, proven expertise, and a customer-focused approach, you gain a valuable asset for iterating faster.
Focus on finding a supplier that offers:
– Dedicated prototype manufacturing resources and optimized quick-turn workflows
– 5-7 day or faster-guaranteed turnaround times
– End-to-end PCB fabrication, assembly and testing
– Design support from prototyping experts
– Quality standards like ISO 9001 compliance
– Responsive customer service and project management
The right European PCB prototyping partner gives you the speed, flexibility, and service needed to stay competitive and achieve a shorter time-to-market. With the tips provided in this guide, you are well-equipped to get advanced PCB prototypes delivered fast.