As a leading provider of PCB assembly solutions, JHYPCB has been offering customers a comprehensive range of services worldwide. With our commitment to quality and innovation, we have built a reputation as a trusted partner for businesses seeking reliable, cost-effective, and customizable PCB assembly services. At JHYPCB, we understand the importance of providing global solutions that meet the diverse needs of our customers across different industries and locations. That's why we have developed a robust global service system that enables us to deliver high-quality PCB assembly services to customers around the world.
JHYPCB's global service system for PCB assembly
JHYPCB's robust global service system is designed to deliver high-quality PCB assembly solutions to customers worldwide. Our service offerings cover every aspect of the production process, from design to delivery, and are tailored to meet the specific needs of businesses across different industries and locations. At JHYPCB, we prioritize customer satisfaction and have implemented a comprehensive set of measures to ensure that our services are efficient, reliable, and cost-effective.
Customer Service: At JHYPCB, we prioritize customer satisfaction and have put in place a dedicated customer service team that can help clients with any issues, queries, or concerns they may have. Our customer service team is available 24/7 and can provide assistance in multiple languages.

Design for Manufacturing (DFM) Analysis: Before starting the production process, we use advanced software tools to analyze our customers' PCB designs for manufacturability, identifying potential issues and making necessary adjustments to ensure optimal production outcomes.

Assembly Process Management: We maintain strict control over every aspect of the assembly process, from ordering parts and materials to final inspection and testing. Our state-of-the-art assembly equipment and processes ensure high-quality, consistent results across all projects.

Quality Control: We have implemented a comprehensive quality control system that includes Automated Optical Inspection (AOI), In-Circuit Testing (ICT), and X-ray inspection to detect any defects early on in the process and make timely corrections.

Logistics Management: We offer end-to-end logistics management solutions to ensure the smooth and efficient delivery of products to our customers worldwide. We have established strategic partnerships with leading international logistics providers to optimize shipping routes and reduce transit times.

Compliance with International Standards: At JHYPCB, we are committed to complying with all applicable international standards and regulations, including ISO 9001, ISO 14001, and RoHS. This ensures that our products meet the highest quality and environmental standards and are safe to use.

Intellectual Property Protection: We respect our customers' intellectual property rights and have put in place strict measures to prevent any unauthorized access or use of confidential information throughout the production process.
Overall, JHYPCB's global service system is designed to provide our customers with a seamless experience and high-quality, cost-effective PCB assembly solutions that meet their specific needs. Our team is dedicated to ensuring customer satisfaction at every stage of the process, from design to delivery.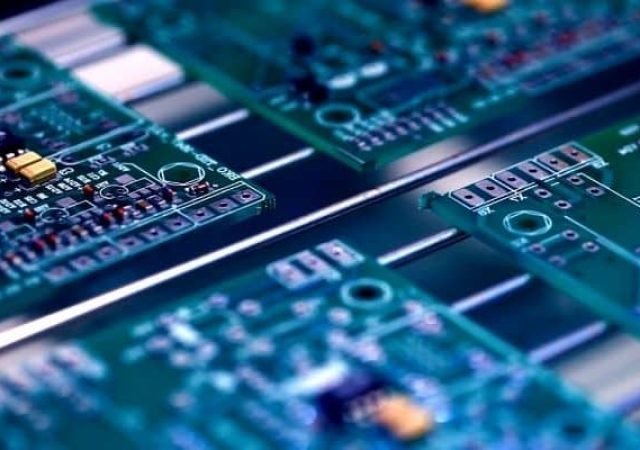 JHYPCB's global customer service for PCB assembly
As a leading provider of PCB assembly services, we strive to offer exceptional services to customers worldwide. From high-quality assembly to efficient logistics management and compliance with international standards, our team is committed to meeting your needs at every step of the way.
Response Time: At JHYPCB, we understand that time is of the essence in today's fast-paced business environment. That's why we have put in place measures to ensure that our response times are as fast as possible. We aim to respond to all customer inquiries within 24 hours or less and can provide real-time updates on project status upon request.

Technical Support: Our team of experienced engineers and technicians is available to provide technical support to customers throughout the assembly process. Whether you need assistance with design for manufacturing (DFM) analysis, component sourcing, or assembly process optimization, we have the expertise to help you achieve your goals.

Prototyping Services: For businesses that need to quickly validate design concepts or produce small batches of products, we offer prototyping services that can deliver high-quality results in as little as 3-5 days. Our prototyping services include surface mount technology (SMT), through-hole technology (THT), and mixed technology assemblies, depending on your specific needs.

Order Tracking: To keep our customers informed about the status of their orders at all times, we provide a user-friendly online platform where they can track their orders in real-time. This platform provides visibility into every stage of the production process, from order placement to delivery.

Quality Assurance: We maintain strict quality control standards throughout the assembly process to ensure that our products meet the highest standards of quality and reliability. Our quality assurance measures include DFM analysis, AOI inspection, functional testing, and X-ray inspection.
After-Sales Support: At JHYPCB, we believe that our relationship with our customers doesn't end when the product is delivered. That's why we offer after-sales support services to ensure that our customers are satisfied with their purchases and that any issues are resolved promptly.
Our after-sales support services include:
Technical support: Our technical team provides round-the-clock support to ensure that your circuit board assembly goes smoothly.
Repair services: If you encounter any issues with your circuit board assembly, we offer free repair services to ensure that you get the best results possible.
Replacement services: If we identify any defects or errors in your circuit board, we offer free replacement services to ensure that you receive a compliant and quality product.
Traceability services: Our traceability services can help you trace the source and usage of each electronic component to ensure product traceability and safety.
We believe that by providing these services, we can build a long-term relationship with our customers that is based on trust and mutual benefit. So if you need any assistance or have any questions, please don't hesitate to contact our after-sales support team.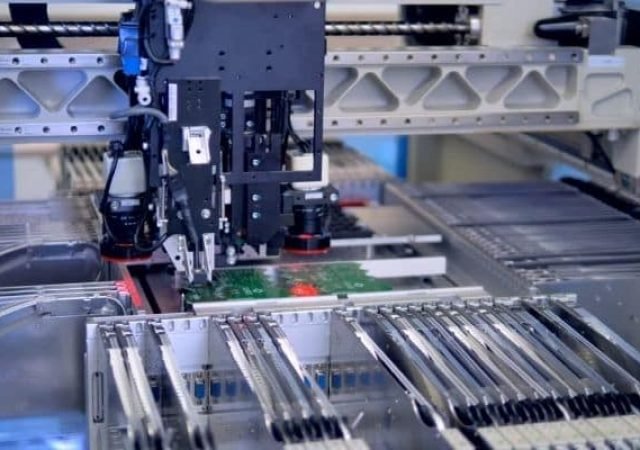 International Logistics Management
JHYPCB provides a comprehensive international logistics management system for our PCB assembly global services. We understand that efficient and reliable logistics plays a crucial role in ensuring customer satisfaction with their orders. Therefore, we have established a sophisticated logistics network that covers international shipping, customs declarations, and warehouse management.
Our logistics management system includes the following features:
International Shipping: We work with top international courier companies such as DHL, FedEx, UPS, and TNT to provide fast and reliable delivery of your PCB assemblies worldwide. With our convenient online tracking system, you can monitor the status of your shipment at any time.
Customs Declarations: We have a dedicated customs declaration team that ensures all necessary paperwork is completed accurately and efficiently. Our team will handle all import and export procedures to ensure that your products are delivered without delay.
Warehouse Management: To ensure that your PCB assemblies are stored safely and securely, we have established a modern warehouse management system. Our warehouses are equipped with state-of-the-art facilities, including temperature and humidity control, anti-static measures, and 24/7 security monitoring.
Overall, our international logistics management system ensures that your PCB assemblies are delivered quickly, safely, and cost-effectively. You can trust us to manage every aspect of your order, from production to delivery, and everything in between.
Cross-Cultural Communication
At JHYPCB, we understand that effective cross-cultural communication is essential for our global PCB assembly services. We recognize that language barriers and cultural differences can present challenges for communication, but we have developed strategies to overcome these obstacles.
Our approach to cross-cultural communication includes the following:
Language Barriers: To address language barriers, we have a multilingual team of customer service representatives who are fluent in English, Chinese, and other languages. Our team can communicate with customers from different regions in their native language, ensuring that we truly understand their needs and requirements.
Cultural Differences: We respect and embrace cultural diversity and recognize that different cultures have unique nuances in communication styles and business practices. We have trained our staff to be culturally sensitive and aware, enabling us to navigate cross-cultural communication more effectively. Additionally, we proactively seek feedback from our customers to ensure that we are meeting their cultural expectations.
Communication Technology: We employ modern communication technology to facilitate cross-cultural communication, including video conferencing and online chat systems. These tools allow us to communicate with customers in real-time, regardless of location or time zone.
Our approach to cross-cultural communication ensures that our global PCB assembly services are accessible and effective for customers worldwide. By addressing language barriers, respecting cultural differences, and utilizing modern communication technology, we can build strong relationships with our customers based on mutual understanding and trust.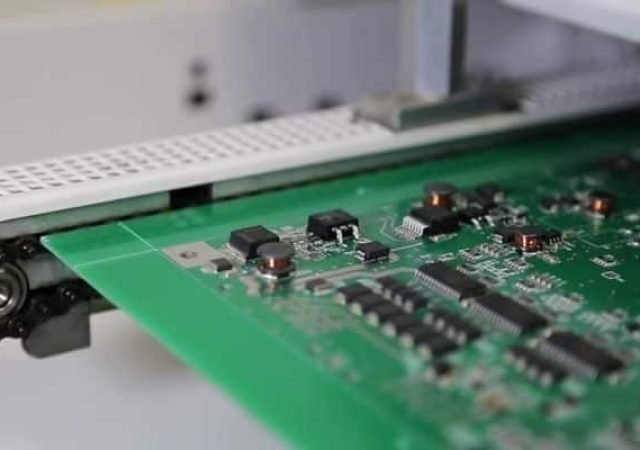 International Standard Compliance
At JHYPCB, we are committed to providing PCB assembly services that meet international quality standards. We follow strict quality control procedures and comply with international standards such as ISO 9001 and ISO 14001.
ISO 9001 Quality Management: We have obtained the ISO 9001 quality management system certification, which demonstrates our commitment to meeting customer needs and continuously improving our processes. Our quality control procedures cover every aspect of the PCB assembly process, from design review to final inspection.
ISO 14001 Environmental Management: To minimize our environmental impact, we have implemented an environmental management system that complies with the ISO 14001 standard. Our manufacturing processes adhere to strict environmental regulations and guidelines, ensuring that we operate in an environmentally responsible manner.
RoHS Compliance: We strictly comply with the Restriction of Hazardous Substances (RoHS) directive, which restricts the use of certain hazardous substances in electrical and electronic equipment. All of our PCB assemblies are RoHS compliant, ensuring that they are safe and environmentally friendly.
Our commitment to international standard compliance ensures that our customers receive high-quality PCB assembly services that are both safe and environmentally responsible. By following strict quality control procedures and complying with international standards, we can provide our customers with peace of mind and confidence in our products.
JHYPCB provides a comprehensive PCB assembly global service that includes high-quality assembly, efficient international logistics management, effective cross-cultural communication, and compliance with international standards. We are committed to meeting the needs of our customers worldwide by providing professional and attentive services throughout the entire PCB assembly process.
If you are looking for a reliable and trusted partner for your PCB assembly needs, JHYPCB is here to help. Our global service team is ready to assist you with fast and efficient services, excellent customer support, and strict compliance with international standards. Contact us today to learn more about how we can help you with your PCB assembly needs.