PCB assembly plays a crucial role in the development of various electronic products, ranging from home appliances to medical equipment. However, the traditional approach of manufacturing standard PCBs may not always meet the unique demands of every customer. This is where custom PCB assembly comes into play. As an advanced manufacturing technique, custom PCB assembly enables customers to design and produce tailor-made PCBs that perfectly fit their specific requirements.
At JHYPCB, we specialize in providing custom PCB assembly services that meet the unique demands of our customers. With years of experience in this field and state-of-the-art technology, we are capable of manufacturing high-quality and cost-effective PCBs for a wide range of industries.
Benefits of Custom PCB Assembly
Custom PCB assembly offers several benefits that make it a valuable solution for various industries. From tailor-made solutions to improved performance, custom PCB assembly enables customers to design and produce circuit boards that perfectly match their specific requirements.
The following are some of the key benefits of custom PCB assembly:
1. Tailor-Made Solutions
Custom PCB assembly makes it possible to create circuit boards that match specific requirements. This ensures that the end product meets the unique needs of the customer. For example, if a customer requires a particular size, shape or voltage rating for their PCB, custom PCB assembly allows such specifications to be incorporated during the production process.
2. Cost-Effectiveness
Unlike standard PCB assembly, custom PCB assembly can be more cost-effective since it eliminates the need to buy off-the-shelf components that might not be necessary for your project. Customization allows you to choose only the necessary components, which saves money by reducing unnecessary costs.
3. Improved Performance
Custom PCB assembly allows for better optimization of the design, which can lead to improved performance of the final product. Since customized PCBs are made to fit specific needs, they can be designed to provide the best performance possible. This often results in a better-performing and more efficient product.
4. Faster Time-to-Market
Since custom PCB assembly allows for rapid prototyping and testing, it can help you get your product to market faster than with standard PCB assembly. Custom PCBs can be produced quickly and efficiently, which means that products can be developed and launched sooner.
Types of Custom PCB Assembly
Custom PCB assembly caters to different industry needs through various types of services. Whether you require quick turn or turnkey PCB assembly, low-cost solutions, design consultation, or special process customization, JHYPCB offers a wide range of custom PCB assembly services to meet your unique demands.
1. Quick Turn PCB Assembly
Quick-turn PCB assembly is ideal for customers who require a fast turnaround time. At JHYPCB, we can produce prototypes within 48 hours and small-volume orders within days. This type of PCB assembly is perfect for customers who need to test their products rapidly or have tight deadlines.
2. Turnkey PCB Assembly
Turnkey PCB assembly is a complete service that covers the entire process from design to packaging. This means that JHYPCB can handle everything from sourcing components to final assembly. Turnkey PCB assembly is ideal for customers who want a hassle-free experience and do not want to worry about any aspect of the production process.
3. Low-Cost PCB Assembly
Low-cost PCB assembly is suitable for customers who are on a tight budget. At JHYPCB, we can help you reduce costs by optimizing your BOM (Bill of Materials) and finding cost-effective solutions without compromising quality. Low-cost PCB assembly is perfect for customers who want to save money without sacrificing quality.
4. Design Consultation
At JHYPCB, we offer design consultation services to help customers optimize their designs and ensure that their custom PCBs meet their specific needs. Our team of experts can provide advice on every aspect of design, including layout, material selection, and functionality. Design consultation is ideal for customers who want to ensure that their products are optimized for the best performance.
5. Special Process Customization
JHYPCB can also provide special process customization, such as metal substrates, blind and buried vias, and multilayer boards. This type of PCB assembly is perfect for customers who require custom solutions for specific applications.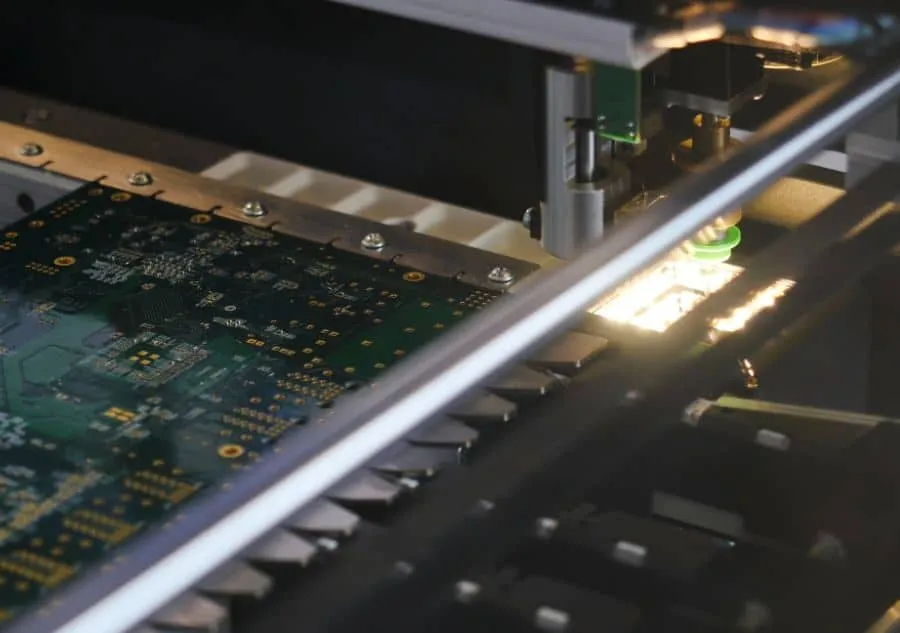 How JHYPCB Can Support You
At JHYPCB, we have a team of experts who are dedicated to ensuring that our customers receive the best possible support throughout the custom PCB assembly process. Here's how we can help you:
1. Prototyping and Testing
We can quickly produce prototypes and conduct testing to ensure that the final product meets your requirements. Our rapid prototyping and testing services enable us to identify and resolve any issues before full-scale production.
2. Material Sourcing
We have long-standing relationships with trusted suppliers, which enables us to source high-quality materials at competitive prices. Our efficient supply chain management ensures that we can get the necessary components quickly and efficiently, reducing lead times and costs.
We use advanced equipment and inspection techniques to ensure that every custom PCB we produce meets the highest standards of quality. We follow strict quality control procedures throughout the entire production process, from material inspection to final testing.
4. Communication and Collaboration
We provide regular updates and work closely with our customers to ensure that they are fully satisfied with the final product. Our customer service team is available to answer any questions and address any concerns that you may have throughout the custom PCB assembly process.